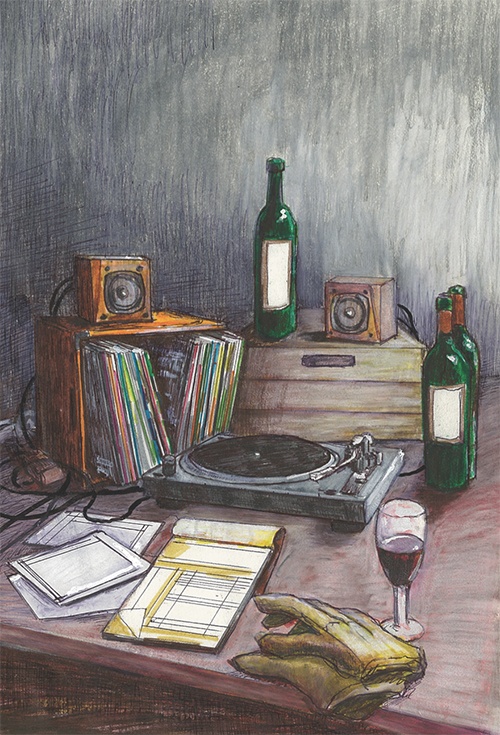 Illustration by Jeff Dywelska.
Bacchus to Basics
Importing wine into Ontario is a bureaucratic nightmare. Bill Reynolds profiles the husband-and-wife team who went from slinging records to pouring Rieslings.
SINCE 1991, Pierre Hallett has run Rotate This, a successful independent record shop in Toronto. He has sold compact discs, cassettes and vinyl, but nowadays exclusively the latter from his store on Ossington Avenue. Rotate is how I came to know Hallett. I used to live one door away and one flight up from the store's original location at Queen and Markham Streets.
But that's not why I am standing with Hallett in a Liquor Control Board of Ontario (LCBO) office on Queens Quay, near Toronto's waterfront. No, we're here because Hallett is picking up twelve cases of wine.
Alas, we are a long way from Hallett loading bottles into his lane-hoggingly monstrous Sierra pickup truck. That's because we're in a holding pattern. Why? Because Hallett wrote a number down wrong, contaminating his order. Now he can't present the desired piece of paper ...