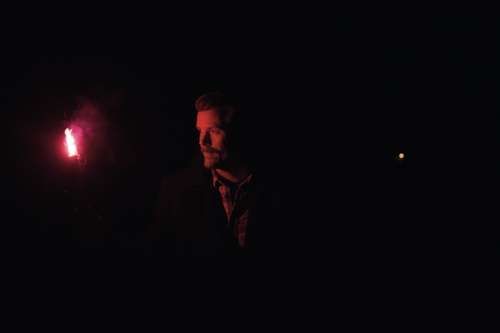 Photography by Michael Hurcomb.
Emmylou
New fiction by Andrew Forbes
Secondary highways latticed bankrupt counties, shuttered berry farms and cedar trees; weeds consumed empty gas pumps. Wendell's Korean subcompact felt inadequate. Perfect for parallel parking, but out here nowhere required such concision. Out here you could afford to be imprecise. You could park in the tall grass if you wanted and nobody would say boo. You could leave it in a field and in time it would be accepted as part of the landscape.
Wendell had fathered a child somewhere and then bolted. I'd been offered respect, kindness, loyalty and warmth—a home—but grew suspicious and selfish, and fled. Cowardice, like the lakeside cabin where we were headed, was something to which my entire family had year-round access. My dad collected convertibles, DUIs, debt, but was very clear that I'd be solely responsible for bailing myself out of any scrapes into which I'd manœuvred ...