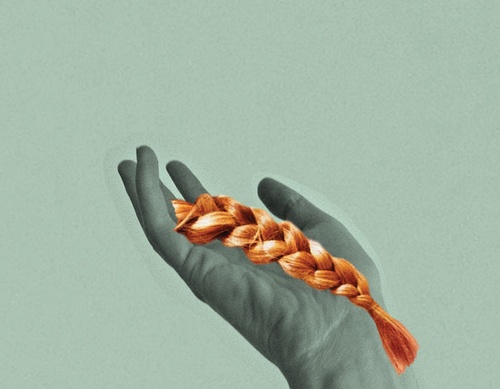 Illustrations by Monika Waber.
Kindred Spirits
Anne of Green Gables lives on. Tatum Dooley speaks with three of her incarnations.
In one of my earliest memories, I am wearing a black dress adorned with dozens of dalmations—101 dalmatians—at Disneyland. Meet-and-greets with princesses go well, everything is going off without a hitch, until I am faced with Cruella De Vil. Convinced she'll react poorly to my dress, I steer clear of her. I believe I am meeting Cruella herself, rather than an actor playing her.
Twenty years later, I feel the same kind of disjuncture when I meet Jenna MacMillan, who portrayed Anne of Green Gables for several years when she was younger. Though I know she isn't Anne, she has "decidedly red hair," eyes "that looked green in some lights and moods and grey in others," and an affinity for talking rapidly and in the polysyllabic.
Though the women who've played Cruella most likely don't spend their days stealing puppies for fashion, those who play Anne often do resemble her. They resemble her in movies, television shows, theatre, cartoons, and, most interestingly, in real life. In a way, it's part of the tradition of taking the role: as the actresses attest, the public has always been hungry to meet the girls who play the character—and to believe that it's not just an act. Playing Anne also means showing that they are Anne, whether for an audience of one or one thousand.
This probably wouldn't have surprised L.M. Montgomery, who could have seen the first film Anne in 1919, decades before her death and twenty years before the final book in the series was even published. Many "real" Annes followed: though the 1985 CBC miniseries, starring Megan Follows, remains the most memorable for many Canadians, the CBC and Netflix adapted the books as late as last year. Amybeth McNulty, star of that series, told Canadian Living that Anne was a "beloved character," and the series was "sacred ground."
Montgomery would likely have seen this string of young actresses as a great homage to her work. Upon the acceptance of the Anne of Green Gables manuscript on August 16, 1907, the author wrote in her journal: "I cast 'moral' and 'Sunday School' ideals to the winds and made my 'Anne' a real human girl. Many of my own childhood experiences and dreams were worked up into its chapters." Over a century later, despite all that's changed in the world, it's still surprisingly easy to inhabit Montgomery's "real human girl."
MacMillan, who is now thirty-two, first played Anne for Good Morning America in the late nineties. She was about ten years old, and the performance was part of the Canada-focused segment "The World Next Door," where host Willow Bay highlighted cultural artifacts from each province. For PEI, of course, that was Anne of Green Gables. MacMillan walked Bay through its fictional setting—the Babbling Brook, Lover's Lane. The ropes keeping tourists at arms-length from the antique furnishings of the Anne of Green Gables house had been taken down, and MacMillan sat on Anne's quilted bed. Just as her redheaded predecessor had done, she let her imagination run wild. "I was looking out the window and imagining what Anne would see," MacMillan says. "I imagined seeing Marilla and Matthew working on the farm, and seeing all the animals."
Later on, MacMillan got used to performing Anne in a new sort of way. She stood in front of the Confederation Centre of the Arts in Charlottetown in a nineteenth-century dress, her hair braided under a straw hat, and greeted tourists headed to Anne of Green Gables—The Musical. She climbed aboard tour buses and perched on a small stool, introducing herself: "Hi, I'm Anne!" Tourists' hands shot up to ask her questions—sometimes about Anne, but often about MacMillan's life in PEI, blurring the line between the two. As the row of visitors exited the bus, MacMillan handed them a postcard, and they occasionally placed a tip in her straw basket in return.
Playing Anne wasn't difficult for MacMillan, who'd grown up loving Montgomery's books. And she was already outgoing, making greeting tourists easy. She only had to be a more animated version of herself. "As a redhead in PEI," MacMillan says, "I won the jackpot."
Seven years before the publication of Montgomery's first book, a New York Times article covering the adoption of fifty-two orphans had admitted that "[n]o red-headed children or children with freckles were among them." Redheads were difficult to place in the early twentieth century, according to the Times, because the stereotype of their stormy tempers was hard to overcome.
Perhaps the surplus of redheaded orphan girls in literature—Anne, Pippi Longstocking, Madeline, Little Orphan Annie—cropped up in answer to this stereotype. The redheaded orphan of kid-lit can be seen as a trope: at first judged and cast aside, the heroine of the story comes forth to prove everyone wrong with her irresistible charm and smarts.
The same red hair seen as undesirable at the turn of the twentieth century now makes for celebrity in PEI. A big draw of meeting Anne is getting a picture with her; the girls who play her often portray her in ad campaigns, meant to draw tourists to the island. If you Google MacMillan's name, something that her university classmates once did, you'll discover a trove of photos of Anne—or rather, MacMillan at about twelve years old, dressed as her. "I became the poster child, literally," she says. "Growing up in Charlottetown I would be told that my face [was] in the McDonald's getting grease stains, or that it was on bags of manure."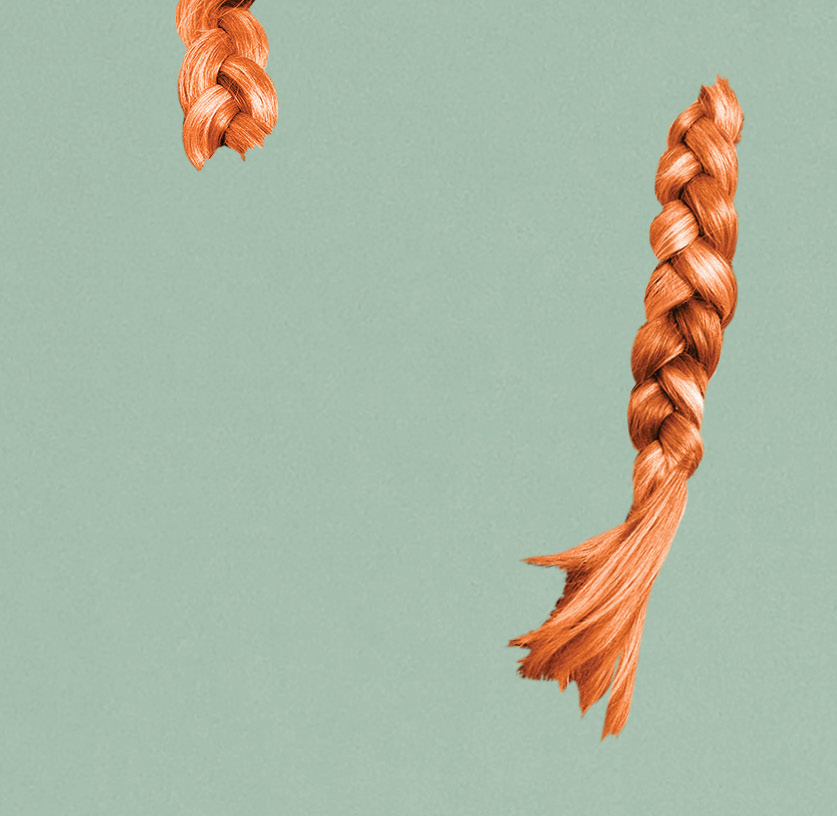 When tourists interactwith people dressed as Anne, they enter into an unspoken contract with the actors: Anne is real for the duration of their conversation. The actors, improvising, keep up the charade so as to not break the enchantment of meeting the famous redheaded girl from PEI.
Gracie Finley, who began playing Anne in 1968 in Anne of Green Gables—The Musical when she was sixteen, says she felt a responsibility to fans who came backstage after the show to not shatter their image of her. "They come back to the stage door and you're in costume, you're Anne to them," she says. During the musical (the same one where MacMillan later greeted visitors) the characters rejoice in song when Anne eats her first ice cream cone. Conveniently, there's an ice cream store across the street from the theatre, and people often approached MacMillan with a cone in hand as an offering. When it was chocolate, MacMillan's least favourite flavour, she'd take a bite for show and toss the cone as soon as they'd left. (She preferred being given a gift card so she could go to the shop and eat her ice cream after her shift, unscrutinized.)
Ice cream wasn't the only thing gifted to the Annes. While performing the musical in Osaka, Japan, during Expo 1970, Finley was given a small wooden box that she keeps to this day. "There was a young lad who came when we were playing in Osaka almost every night to the stage door and waved," she says. "The last performance he came running up to me and he had a little box in his hand, a little wooden box, and he said in lovely English, but a very heavy Japanese accent—it was very dear—'this is to keep your wishes and hopes and dreams in.'" Finley jokes: "My Japanese Gilbert!"
Bryde MacLean, who played Anne at Avonlea Village in the early 2000s (a tourist attraction in Cavendish, Avonlea Village at the time consisted of shops and historical homes interspersed with live-action skits), says that as a kid she shared a lot in common with Anne—both were precocious, extroverted, reading everything they could get their hands on. MacLean's personality mirrored Anne's so well that she was chosen to play her by the directors of Avonlea Village despite having brown hair.
The magic of Anne is that she's unique at the same time as she's universal. Such is the nature of a young heroine who captures what it's like for so many to be a young girl: brave, outspoken, imaginative, angry, confused, smart, hopeful. Anne defies norms—at first simply by being a girl in a world that prizes boys, and then by being a girl who's unafraid to speak her mind.
MacMillan stopped playing Anne when she was seventeen. During one of her last gigs, she greeted a plane of businesspeople. Dressed in costume, she gave a welcome speech and handed out postcards. Once she was finished she made a discreet exit to take her braids out and change into her street clothes—an emerald green hoodie and Magical Mystery Tour tee—in the airport bathroom, right next to the baggage platform. She had a birthday party to get to.
One of the businesswomen who'd been greeted by MacMillan—or rather, by Anne—was waiting for her luggage when she spotted MacMillan dressed like a twenty-first-century teenager. It took the woman a moment to realize that MacMillan was the same person she'd just seen as Anne; MacMillan saw her face drop and then fall into quiet sobs. It was like, MacMillan says, the face of a child who'd just learned Santa wasn't real. Not knowing what to do, and feeling as if it'd been unprofessional to have been caught in her street clothes, MacMillan offered a small smile and left the airport. For MacMillan, it was her first and last time greeting a plane at the airport, and she hung up her braids for good not long afterwards because of the experience.
But even when those who play Anne stop performing her in an official capacity, they still embody her core traits—maybe they always had them in the first place. "Every woman and girl who reads that story finds a bit of themselves," says Finley.