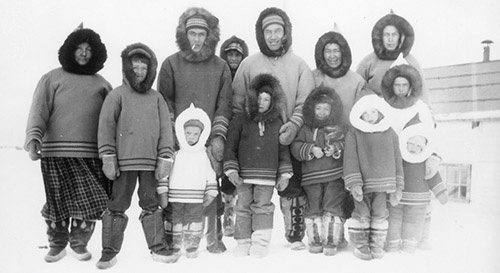 Tamanna Anigutilarmijuq
Canadians are scared of losing the life they know, Inuit leader Sheila Watt-Cloutier writes. Maybe looking north will help.
I remember, as a child, watching my brothers Charlie and Elijah as they got ready for family hunting trips. They first cut damp peat moss from the soil in squares and brought it home, where they checked it for any small stones. My brothers tended to do this the modern way—with their hands—but traditionally hunters would have put chunks of peat moss into their mouths to find and remove the stones.
This was part of preparing the qamutiik, the dogsled. Once the peat moss had been cleaned, they shaped it around the bottom of the sled runners. Then they cautiously dripped small amounts of warm water from their mouths unto the runners once they applied the peat moss. They did all this outside in the freezing cold, the steam rising up in little clouds as they worked. While the water was forming a layer of ice on the ...