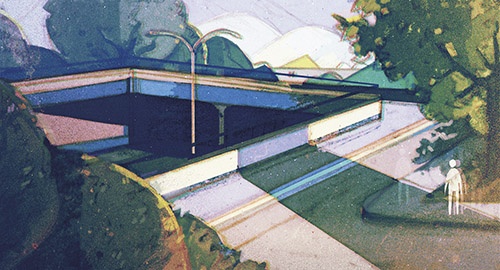 Illustration by Sarah Gonzales.
Reading the Signs
He said he'd leave if the Parti Québécois' Charter of Values passed. It was the fall of 2013, and we were sitting in my living room watching the intense political debates happening around then about the charter. Both of us had just entered new, unanticipated life stages. My friend had been diagnosed with cancer. I had a baby rolling around on the rug, pulling the cat's tail, oblivious to the pundits on TV discussing a law designed to determine who would be allowed to teach her, and the religious symbols those teachers could wear. 
He would find it painful to go, he said—to face a diagnosis in some other city. It would be less painful, though, than staying in Montreal, a place he adored even as it became increasingly divided. Illness or no illness, he couldn't tolerate the spirit of what was happening. As a man ...