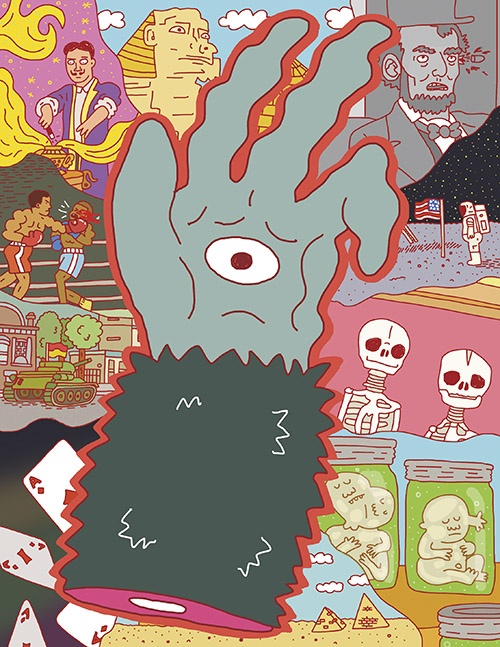 Illustrtion by Joren Cull.
Curio
It's tough times for bookstores, so how is one Toronto shop thriving—while stocking nothing on your reading list?
From the street, the storefront of the Monkey's Paw looks like it belongs in a faded photograph. Twin display windows are set up like living rooms from another decade, complete with oriental rugs and antique furniture. So low as to be easily missed, a Carol Beach York novel has been carefully placed in one corner; as if guarding the entrance, a sculpture of a monkey hoists the small volume over its head. "Beware of this Shop," the book's title reads.
The glinting gold print on the opposite windowpane provides something of an explanation: "Old & Unusual Printed Matter." The Monkey's Paw—part bookstore, part curiosity shop—draws visitors from around the world. One reviewer from India declared it "nothing but a paradise"; an American man wrote in a Google review, "If you enter one building in southern Ontario, make it this one." 
On a slushy January morning, proprietor ...