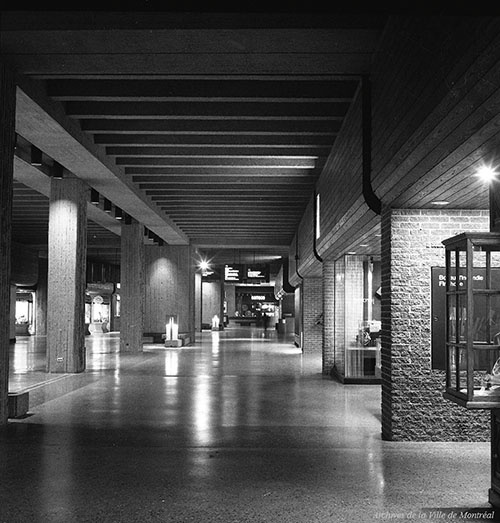 Archives de Montréal.
Out of the Cave
Letter from Montreal.
In the mid-1980s, my friend Alison and I spent our days sitting in space and sunlight, in classrooms with big windows overlooking mature trees and well-kept lawns. Our high school was in Westmount: Miss Edgar's and Miss Cramp's School for girls. Later in the day, though, we'd ditch it all for masses of bodies, second-hand oxygen and artificial lights, all enclosed in concrete. Our target: downtown Montreal's Place Bonaventure, a bunker-like complex that combined an exhibition hall, a trade centre, offices, a transportation hub and shopping mall.
I lived a few blocks from school, but Alison lived on the South Shore. Rather than going home after class, I'd accompany her by bus and metro to Place Bonaventure so she could catch her final transfer. On the jolting train, we'd wrap her one long scarf around both our necks, a physical manifestation of how inseparable ...