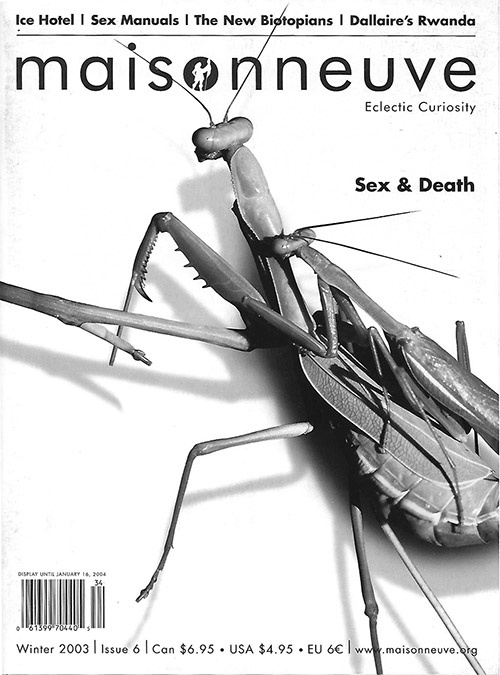 Looking Back Twenty Years
Maisonneuve founder Derek Webster reflects on the early days of the magazine.
We launched Maisonneuve in spring 2002, on a gusty evening at the Blue Metropolis Literary Festival. After readings and rousing statements about the need for a fresh cultural voice in Montreal, the American poet John Ashbery and his partner David invited a few of us to dinner on the Plateau. A week later Robert Fulford, the leading voice of cultural criticism in Canada, brought the magazine to national attention in the National Post. That was a pretty good start.

Then there was the time Dave Eggers told me my magazine almost caused him to crash his car. He was so taken by the cover of our Sex & Death issue (a pair of praying mantises, mating, before the male gets beheaded) that he forgot to watch the road and narrowly avoided an accident. Another time, a suave magazine consultant took me and a colleague to lunch and proceeded to offer us ...