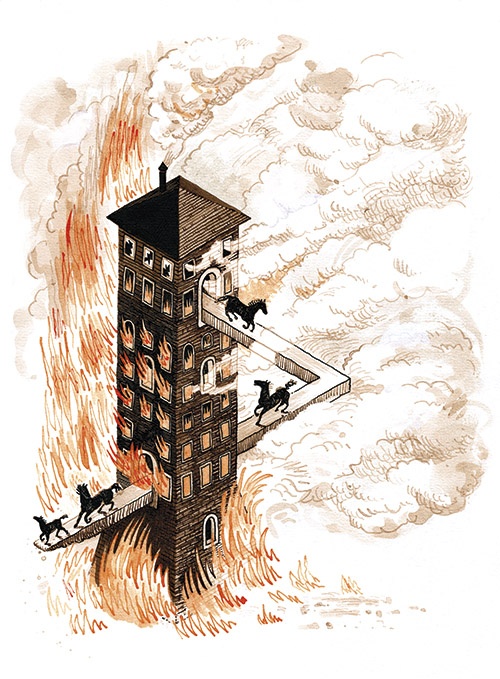 Illustration by Genevieve Simms
Firebrand
Translated by Katia Grubisic
Let's call their bullshit.

—Greta Thunberg
So now what do we do? How can we live when living seems senseless? How is it possible to hope when it's so stifling out, the air is heavy, and what looms ahead is a dead end? How do we keep breathing, dreaming? How do we go on writing? Why bother fighting when we're fighting a losing battle? What are the words that will restore some faith? My love, how can love possibly hold up as the world is ending?
If the stable is on fire and you need to get the horses out, you throw a blanket over their heads—to keep them from bolting, from going crazy from fear, and to mitigate the reflex to run back inside. 
Horses, like humans, can seem fine after surviving a fire, like they're in perfect health. But sometimes there was too ...