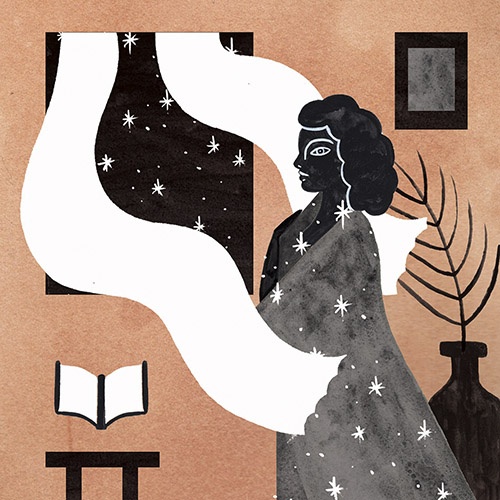 Illustration by Lisa Vanin.
Shh
My copy of Gray's Anatomy lies sprawled out on the kitchen island, stranded and battered. It is just one of many medical books scattered across the apartment. Bound in frayed red silk, spine snapped, it wears the marks of my violence as one who's resigned to its fate—from makeup stains to brown cup rings. Red pen marks run through its white pages like a network of exposed veins. 

I've recently become obsessed with what goes on inside my body.  Not the body, but my own body. I'm trying to figure out the parts of me that are perpetually in pain, the kinds of pain that no one can see because there are no bruises or physical wounds to point to on my black skin. It's like all the places that ache inside me are wearing a cloak of invisibility.

When I go see my ...