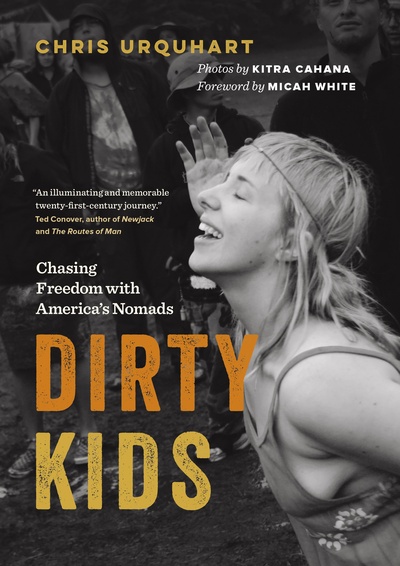 Chris Urquhart's Dirty Kids Launch
Oct. 2, 2017
Maisonneuve contributor Chris Urquhart's debut book, Dirty Kids: Chasing Freedom with America's Nomads, is now out with Greystone Press. For a sneak peek, read Urquhart's 2010 piece for Maisonneuve, "Nomadia: Portraits of nomadic youth in America." 
Toronto readers can attend a reading of Dirty Kids on Wednesday, October 4, at 7pm, at No One Writes to the Colonel. Montrealers can join Chris for a reading on Friday, November 3, at Le Cagibi. For more details, consult Facebook.
Not in Montreal or Toronto? You can get your hands on a copy of Dirty Kids via Greystone's website.  
Congratulations, Chris!