Ex-Hippie Builder and D.I.Y. Legend Lloyd Kahn Documented in New Short Film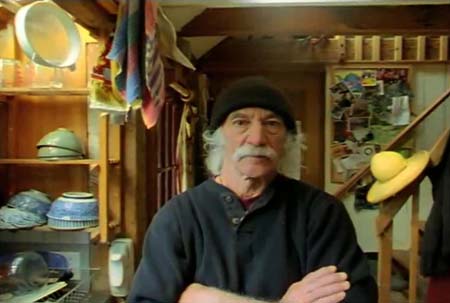 Film still of Lloyd Kahn from Jason Sussberg's short film SHELTER.
"There's a problem if you're trying to build a house based on an abstract idea."
- Lloyd Kahn, SHELTER
Vague ideas about sustainability are now officially populist. But although a vague idea is still better than a negative idea, those of us who still choose IKEA shelving over scrap wood could learn a lesson from Lloyd Kahn.
Kahn, the 70-ish head of Shelter Publications and enthusiasic blogger, is the man behind classic hippie home books SHELTER and The Dome Book, a now out-of-print documentation of the geodesic domes built in the western USA during the '60s and '70s. SHELTER, originally published in 1973, is crammed with collages and diagrams that draw a direct link between basic shelters like yurts and Turkey's Cappadocia caves to the wooden houses and domes built by idealistic young Americans of the time.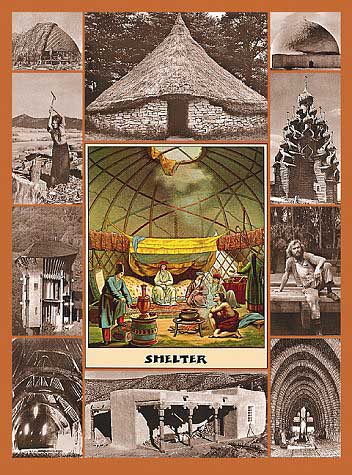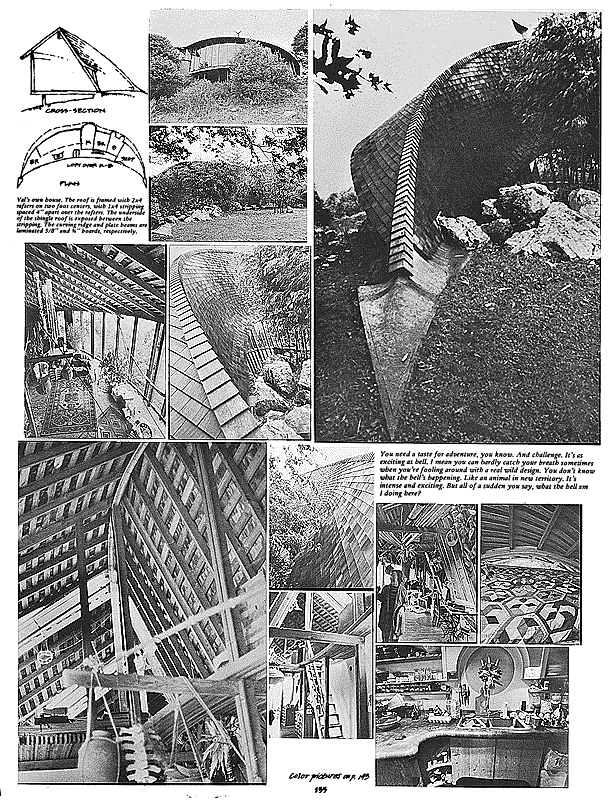 The cover of and a page from Kahn's SHELTER.
Kahn fell out of love with geodesic domes after living in one himself, leaks and all. "I was young and foolish," he told The New York Times in 2004. "You shouldn't make building a house a trip."
But his belief in self-sufficiency and DIY lived on, and he would publish a roster of books on building and self-sufficiency under the banner of his own publishing house, Shelter. Today Kahn lives in a beautiful self-built home in Northern California where he's still working with his hands, still skateboarding (!) and still enthusiastically documenting green building initiatives like tiny homes. He's also still my bet for Most Likely to Survive the Apocalypse. His wise words were recently captured in San Francisco-based filmmaker Jason Sussberg's short film SHELTER. Do yourself a solid and watch it here, then start working on your axe-handling skills.

Related on maisonneuve.org:
—Iranian Artist Sara Rahbar's Textile Revolution
—How to Run a D.I.Y. Party Space (Without the Cops Shutting You Down)
—Lip Dubs, Camp and Common Ground in the Digital Age
Subscribe — Follow Maisy on Twitter — Like Maisy on Facebook