Will Pay For Food: The Montreal Highlights Festival vs. Toronto's Winterlicious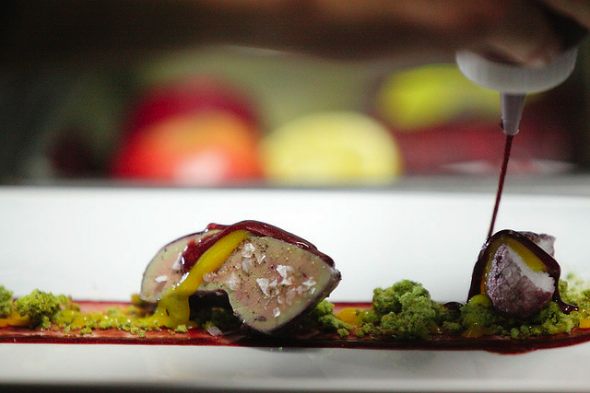 The difference between Canada's two central urban hubs, Toronto and Montreal, is never clearer than in winter when all you want to do is stay inside, bundled up in blankets and oversized sweaters and sip hot chocolate or something stronger. In Montreal it's currently -24 degrees. That's Celsius, and it's not including wind-chill factor. In Toronto it's a good 15 degrees warmer - not exactly balmy - but 15 degrees is not enough to stop the Montreal's Highlights Festival from convincing the city's urbanites to leave their homes in search of molecular gastronomy, foams, gels, and everything confit at some of the city's top restaurants. Toronto's festival on the other hand - Winterlicious - is not about the best meal you'll eat in your life. Instead, all it takes to drag a Torontonian outside is the expectation of such a meal, and more importantly, a bargain.
As both cities freeze, so do restaurant sales. In fact, many restaurant owners take their vacations in January and February instead of the busy summer months when they're needed to oversee the chaos of the restaurant. Business is generally going to be lean until the continent defrosts. A friend of mine spent last year complaining about how boring his restaurant job was in the winter, though he liked that his boss wasn't around. "I just need to make it through one more summer, then I'll quit," he said, since that would cover his following year of tuition.
In 1993 Toronto came up with a brilliant plan to help out people like my friend and the municipal coffers by upping restaurant sales: Winterlicious - two weeks in late January and early February of discount prix fixe lunches and dinners at a few of the city's best (and a lot of the city's so-so) restaurants. Restaurants such as Canoe that would usually cost you $40 for lunch and at least $80 for dinner are knocked down to $25 and $45 respectively. Others such as 93 Harbord offer $25 dinners. It's true that Toronto is generally a less expensive city to eat out in than Montreal, but even $25 for a Toronto dinner at a "contemporary cuisine" restaurant won't get you much more than a bread basket.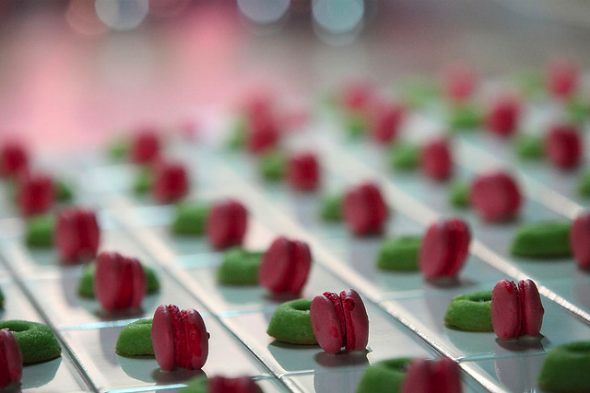 Whether or not Winterlicious is really that much of a steal is another matter. The participating restaurants' menus don't vary for the duration of the festival, so by the end of the two weeks the servers are either over-worked or frustrated at being poorly tipped by bargain hunting penny-pinchers, and the kitchen may be looking to get rid of whatever stock they have left over. They're not going to order more pork belly on the last day of the special. Like you don't buy fish on Mondays (the second day in a row that fish markets are generally closed), you may not want to buy a Winterlicious dinner this year on February 10th.
The meal may seem like an opportunity to dine at restaurants you otherwise could not afford, but the experience is disingenuous. Winterlicious is, in most restaurant's cases, about turnover. Food is banquet-style and prepared en masse, and if you go expecting the same quality that restaurant is known for during the rest of the year, you're likely to be disappointed. That is, if you know any better. During Winterlicious you're just another person in a chair. The restaurant is using you for your body, and there are definitely more fun ways to have your body used.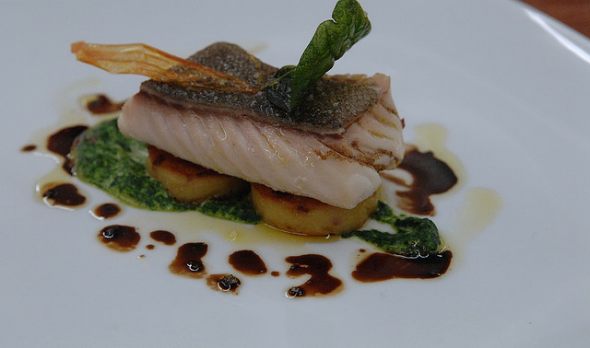 In Montreal there's no winter festival that brings restaurants together in an effort to drag customers out of their insulated cocoons by promising less expensive gourmet meals. Some restaurants - especially in the Old Port where money flows like water in tourist season but freezes rock hard in February - create an annual united front of their own devise. For instance one Montreal company that owns five popular Vieux-Port restaurants ranging from overpriced Italian at the low end to haut de gamme French culinary wonders at the top, will sell the same 48-hour marinated lamb shoulder table d'hote for $35 regularly, $25 during its two week "special bargain" period, and $45 on Valentines Day. The lamb won't suddenly get any more delicious because you're in love.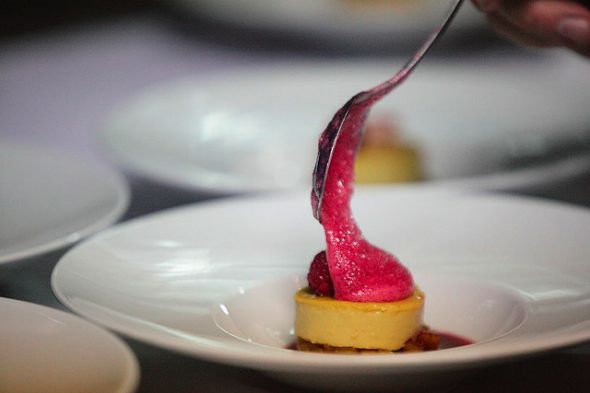 So it may seem that both Toronto and Montreal go through this downward restaurant swing in the colder months, but in Montreal there exists an anomaly called the Highlights Festival, also known as the Festival en Lumière. The festival encompasses Nuit Blanche, the annual contemporary art all-nighter that spread to North America via Europe. Toronto celebrates Nuit Blanche earlier in the year, but in Montreal the "Sleepless night" is only one small part of an enormous festival. La Belle Province throws in a few weeks of expensive theatre, music, and dance shows. Add some outdoor dance parties and installations, and a range of culinary events priced from free to ludicrous and suddenly all the foodies are pulling on their toques and gloves. You can't even get a ticket to the $300 opening night dinner that traditionally features a guest chef who boasts at least a couple of Michelin Stars. Then invite 20 more guest chefs and let them take over most of the top restaurants in the city (Certainly not the controversial but locally loved fois gras emporium, Au Pied de Cochon, or Montreal culinary landmark, Toqué, mind you, but Café Ferreira and other $100+ dining destinations will play along). These are not meals for discount-seekers. The average 5-course dinner menu will cost between $90 and $160 with wine pairings for each course, and with the wine-maker often in attendance you may feel slightly pressured to get the pairings to not appear rude. How very Canadian.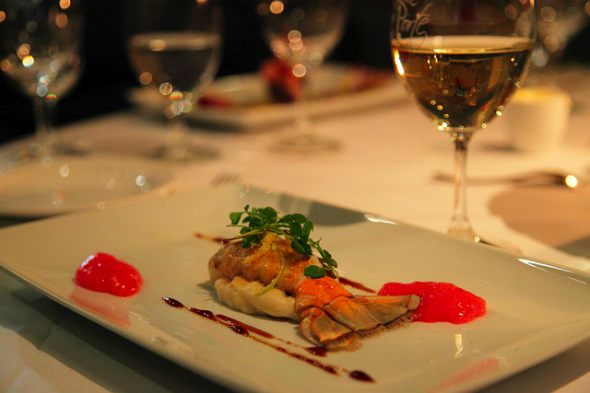 The difference between the Highlights Festival in Montreal and Winterlicious in Toronto is that Montreal won't disappoint you. The festival is expensive, but it's a fine-dining paradise: amazing food and wine combined with the excitement of a "for one night only" kind of event. So Montreal somehow pulled a fast one. Instead of restaurants scrambling to make ends meet during the generally slow winter months, they are booked solid from anywhere from a few days to two weeks for meals where that same 48-hour lamb is going to cost you about $60 because it will be prepared by a guest chef from France who has flown in the "local" black truffle they grow in the front yard of their home restaurant and braised our "local" animal in the wine of the sustainable organic vineyard owned by the special wine-maker present for the evening. Don't think about the fact that asparagus is not currently growing in our urban ice fields (or in France) and simply enjoy the experience of the meal and the fact that you're not making a pizza delivery guy stand in the cold while you put on a sweater to open the door on, yet another, night in.
February in Montreal may not be a time for saving on fine dining, but bargain-seeking Toronto can learn something from its relatively chilly neighbour. When it's cold outside and comfort is what you seek, Montrealers know that satisfying the soul is paramount. If that means a splurge on one special dinner where you know the restaurant staff will be on their best game, the chef is the sommelier for the evening, or cognac and chocolate will be served as a multi-course tasting menu, then so be it. The colder city will be poorer and happier come spring.
Photos courtesy of the MONTREAL HIGHLIGHTS FESTIVAL
Related on maisonneuve.org:
—We'll Never Be That Drunk Again
—Why I Love Bad Hospital Food
—Dining Among the Saints
Subscribe — Follow Maisy on Twitter — Like Maisy on Facebook