Being In Between: Yung Chang Talks Films and Food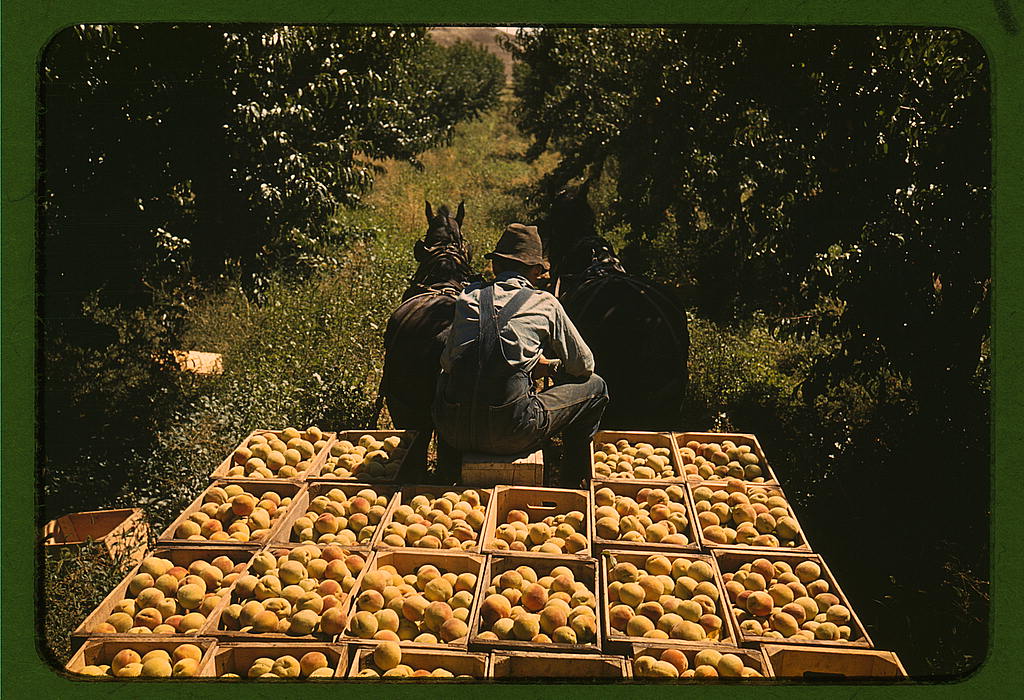 Yung Chang is in between things. His next film, China Heavyweight, won't be released until next year, and it has been four years since Up the Yangtze caught the eye of critics everywhere and gained Chang exposure at Sundance. But what appears to be a no man's land is where Chang is at his best. Born in Ottawa and raised in Whitby by first-generation Chinese immigrants, Chang has made a busy life out of being in the middle.
"My life is a raging tsunami, but it is invigorating. I think I've just got to ride the storm," says the Montreal-based documentary filmmaker. Chang spends more time on the road than he does at home, has four projects to be released over the next few years, and at the same time has felt the need to challenge himself with an essay film about fruit.
Chang is currently writing for his film adaptation of The Fruit Hunters by Adam Leith Gollner. Despite his success as a fly on the wall of Chinese life, this project will leap away from cinéma-vérité. "I think it's an interesting contradiction to be able to work between these two worlds," says Chang, whose approach to his craft is methodical and patient. He waits, as if his subjects were exotic fruit, for them to ripen, reveal their secrets and challenge his senses.
"Every fruit has a memory, a culture, a history," says Chang. "If you look at any of my films, I think that notion is very important: the integrity of one's culture and history, and how not to forget that past," he says. "For many people, (fruit) feeds nostalgia. I think fruit is about memory, and about history. Even the common Macintosh apple has a story, and that story is a love story."
Both as a documentary filmmaker and as a Chinese-Canadian, Chang has spent his whole life navigating multiple histories. "I like to think that I'm sort of floating between these places. I'm never comfortable enough in Canada, nor am I comfortable enough in China. And I like that agitation. It's the traveller's agitation, where you're constantly analyzing and assessing the environment."
Watching his films, Chang's place in between realities is palpable. It feels like you've been given full access to his subject's lives. And where other filmmakers become political, Chang stays at arm's length. "I am not condemning, and I'm not criticizing, I would say that I am sort of observing," he says.
"Filmmakers often end up like therapists. You are aiding in communication, you're just there to facilitate it," says Chang. "When we step back and look at our own lives, most people don't sort of analyze in this way, like, 'your life in a day of...' or 'in a year'. As a filmmaker, that's what you do, but that self-reflexive moment doesn't really occur for a lot of people."
And if there are times when Chang slips from his detached, analytical perspective, they likely involve food. "I would say that it comes from my grandfather," he says. "When I went back to China and had the authentic versions of this stuff, it opened my palate. I went overboard, trying to find everything that I grew up with. Just to gorge on those nostalgic connections."
It is easy, then, to see why Chang has been attracted to Gollner's book. The obsessively descriptive passages in The Fruit Hunters are enough to make any food-lover drool. "Certainly the personal connection is my love of food and fruit," says Chang. "But the creative connection is the challenge of how to tell a story like this. I don't know if I'll succeed or not, but I'm going to try and see what happens," he says.
"I think I'm pretty lucky to be able to make a living from making films. For many people it's their dream life." says Chang, unfazed by the mountain of work ahead. "In a beautiful way, it's a giant dark cloud brewing, and I hope it continues to brew."
Related on maisonneuve.org:
—Ancient Chinese Secret
—A Tale of Two Beijings
—Ancient Chinese Diss
Subscribe — Follow Maisy on Twitter — Like Maisy on Facebook