Fifteen (Plus Two) Canadian Women in Translation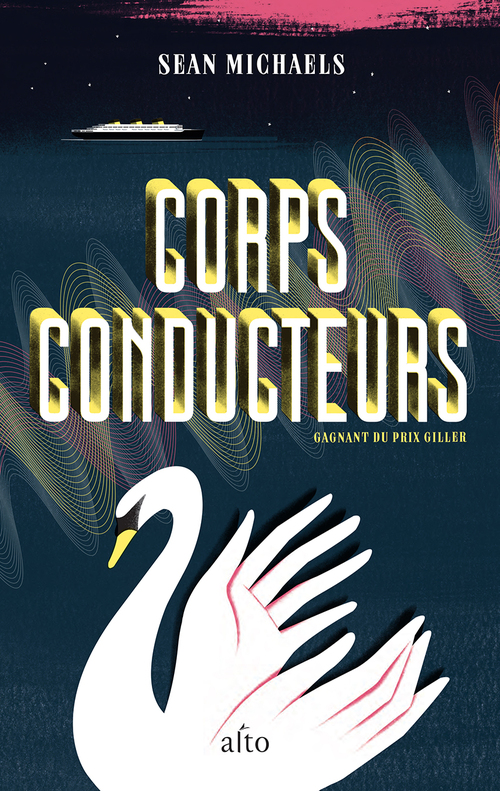 August is #WITmonth! #WITmonth promotes and celebrates women and non-binary writers who write in languages other than English. For the purposes of this post, we're focusing on Canadian women who translate into English and French for Canadian audiences. Developed with the help of our intrepid Writing From Quebec editor, Melissa Bull, this list is just the tip of the iceberg: tweet your favourite Canadian women and non-binary folks in translation to @maisonneuvemag, and we'll retweet them during #WITmonth.

Arielle Aaronson

: with Madeleine Stratford, the translator of Pierre-Luc Landry's just-out-in-English book

Listening for Jupiter.


Oana Avasilichioaei

: Poet, translator and editor, Oana Avasilichioaei translates works from French and Romanian into English. Her translations include Bertrand Laverdure's

Readopolis

, Daniel Canty's

The United States of Wind

, and, with

Ingrid Pam Dick

, Suzanne Leblanc's

The Thought House of Philippa.


Sheila Fischman: a literary translator for almost three decades, Sheila Fischman has received over a dozen Governor-General's Award nominations for her translated works, and won the award once. Specializing in French-language Québecois literature, she has translated the writings of Kim Thúy, Michel Tremblay, Anne Hébert, Marie-Claire Blais, Roch Carrier, amongst others.


Linda Gaboriau

: playwright and translator, Linda Gaboriau has translated over one hundred plays from French into English. Her translation of Wajdi Mouawad's

Forests won the 2010 Governor-General's Award for French-to-English translation.


Katia Grubisic

: poet and translator, Katia Grubisic has translated David Clerson's

Brothers

 and co-translated Louis Patrick Leroux's

False Starts with Alexander St-Laurent. 


Catherine Leroux

: author and translator, Catherine Leroux translated Sean Michael's 2014 Giller Prize-winning book

Us Conductors 

into French as

Corps Conducteurs.

  

 


Erin Mouré

: perhaps Canada's most famous poet/translator, Erin Mouré has translated over a dozen works from French to English, including Nicole Brossard's

Notebook of Roses and Civilization, co-translated with Robert Majzels, which was nominated for a Governor-General's Award and shortlisted for the Giller Prize. 




Rhonda Mullins: Twenty-One Cardinals, Rhonda Mullin's translation of Jocelyne Saucier's Les héritiers de la mine, won the 2015 Governor-General's Award for French-to-English translation. Her translations of Jocelyne Saucier's And the Birds Rained Down, Élise Turcotte's Guyana, Hervé Fischer's The Decline of the Hollywood Empire, and Louis Carmain's Guano were all nominated for Governor-General's Awards.


Christelle Morelli and Susan Ouriou, co-translators of Fanny Britt's just-out-in-English book Hunting Houses as well as her kid's book, Jane, the Fox and Me. Morelli and Ouriou have co-translated over a dozen books together; Ouriou also translates from Spanish to English.


Chantal Ringuet

: Montreal writer, translator and scholar Chantal Ringuet translates from Yiddish and English into French. Her translated works include E. Pauline Johnson's

Légendes de Vancouver

(

Legends of Vancouver

), and the anthology

Voix yiddish de Montréal.


Sherry Simon:

a French Studies professor at Concordia, Sherry Simon is the author of several books;

Translating Montreal: Episodes in the Life of a Divided City follows cultural and literary translators through decades of Montreal history. Published in 2006, it won the Mavis Gallant Prize for Nonfiction and the Gabrielle Roy Prize.


Madeleine Stratford

: with Arielle Aaronson, the translator of Pierre-Luc Landry's just-out-in-English book

Listening for Jupiter.





Rhea Tregebov

: Newly retired from UBC's Creative Writing program (and, fully disclosure, my friend and mentor), Rhea Tregebov, a poet and novelist, edited and co-translated the Yiddish-to-English anthology

Arguing with the Storm. 


Aimee Wall

: writer and translator, Aimee Wall's first translated book is Vicki Gendreau's

Testament, an autofictional novel grappling with brain cancer diagnosis and treatment. 


Melissa Bull

: Last but certainly not least, Maisonneuve's Writing From Quebec Editor Melissa Bull has translated

une vingtaine

of pieces from French to English for Maisonneuve, in addition to translating Nelly Arcan's

Burqa of Skin

 (

Burqa de chair)

, and her half-sister, writer Pascale Rafie's play,

La recette de baklawas

.