Two weeks after the Wuhan lockdown, leaving China in the wake of plague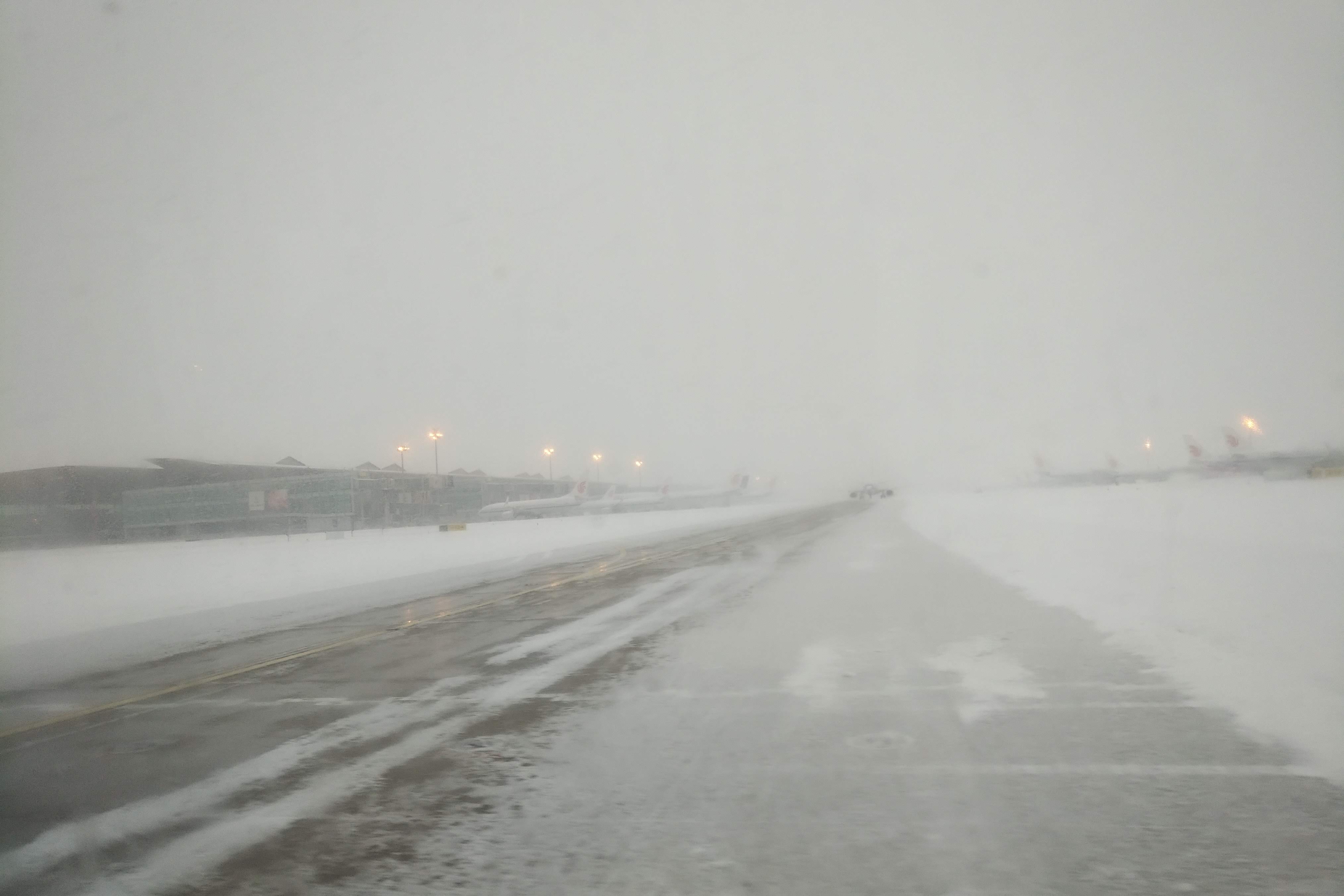 The snow fell through the night, out of darkness and into darkness. Beijing gets the flurries probably just a hair more than, say, the coastal and temperate Vancouver. China's capital thus doesn't deal with it well. Parts of the highway were still slick with snow on my way to the airport. My uncle had budgeted two hours for a half-hour drive, and he was wise to have done so.
I was leaving China after having unwittingly arrived at the worst time. Two weeks beforehand, while I was in the air between Toronto and Beijing, cut off from the world, the entire city of Wuhan was unprecedentedly quarantined because of a new virus. In those early days, before the name COVID-19 was even coined, I had no idea the sheer heights to which events would escalate, but looking back, that initial chaos I experienced sure was a good premonition.
My next stop was supposed to be Hong Kong to see my British friend Kevin. Eight years ago, we interned together at a little newspaper in Singapore that now no longer exists, having merged into another. It was only to be a short visit, but I had been looking forward to it, and to revisiting old times covering scandal, murder, and other assorted crimes and improprieties. I never ended up making it.
The runway was thick with snow, and it continued to grow thicker. I was supposed to transfer in the northern Chinese city of Dalian to get to Hong Kong, but in Beijing, the plane I was on was stationary for a good hour. Then we had to change planes, for the cold had broken the aircraft. I thought I was going to miss my connection, but quickly discovered worse: all Air China flights from the mainland to its special administrative region were cancelled.
It had been a tumultuous time. After more than half a year of chaos — city-wide pro-democracy protests against the mainland Chinese government — the virus had hit Hong Kong like a sucker punch. The local government, whose name was already mud to many residents, had been catching fresh flak for its allegedly lethargic response to the virus and for not banning visitors from the mainland. In the face of this heat, just a day before I left Beijing, Hong Kong announced quarantine measures for all visitors arriving from the mainland. They hadn't taken immediate effect, but flights were cancelled nonetheless. And not all travellers were given notice.
Some, like me, found out only at the Beijing airport. It was a good thing the cold delayed the first leg of my flight and then disabled the plane. Otherwise, I would have found out only at the Dalian airport, stuck in some random Chinese city to which I'd never been and about which I knew nothing. And Hong Kong was not the only destination to be so affected, I soon realized. Travel restrictions related to China had started to blossom around the world. All sorts of flights ended up cancelled. When I went to get my flight rerouted, I saw that a long queue snaked in front of Air China's re-booking counter, although any semblance of order quickly faded.
A Chinese woman, probably no older than thirty, was crying. "I waited at gate C30 for forever," she said. Whatever her problem was, she left the counter with it unresolved, still in tears. Another woman brazenly cut the queue, four Chinese passports in her hands and a flock of children waiting far behind. She was red-clad, with a look that was both determined and vulnerable at the same time. I did not have the heart to call her out. In front of the red woman, a group of male Kazakh students held up the line, fistfuls of Chinese yuan in their hands, but apparently not enough to get flights for all of them. "If we wait, would there be cheaper tickets?" one asked haltingly. The red-clad queue-cutter tried to help them, but it was of little use. The Kazakhs spoke little Mandarin or English, although I did make out that they'd been at the counter for more than two hours.
At the counter beside the Kazakhs, a Chinese couple asked for flights out. "Any tickets to Toronto? Or Montreal? Or anywhere in Canada?"
Another man tried to go to Italy.
"Are you holding a Chinese passport?" staff asked.
"Yes, but Chinese people aren't banned. Only flights from China," he said. "I can go there if I fly indirect."
A Chinese woman, who had American permanent residency, wanted to go to New York. "I have a green card," she made sure to mention.
But none of that mattered. The counter couldn't book any flights to countries with travel restrictions, a staff member said.
I eventually got everything sorted and left China without issue, but I will never forget that whole scene. The pandemonium aside, one aspect that stood out to me was that everyone there was in a face mask, not because the sight itself was jarring in any way, but because of how, at the time, that was still an uncommon sight elsewhere. Germany was still holding soccer matches with tens of thousands of fans, the French president and his wife went to the theatre, and the Canadian government was still telling people not to wear facial coverings — which you may think is a uniquely Western boneheadedness, but in the same Beijing time zone, Singapore was telling its citizens the same thing. Amid the bustle of everyday life, few could hear the low hum of the looming menace.
Adapted from 'Field Notes from a Pandemic: A Journey Through a World Suspended.' Copyright Ethan Lou, 2020. Published by Signal/McClelland & Stewart, a division of Penguin Random House Canada.

Ethan Lou's Field Notes from a Pandemic was named among the CBC's best Canadian nonfiction of 2020. His writing has appeared in the Guardian, the Globe and Mail, Maclean's, the South China Morning Post, the Walrus, and the Washington Post. Lou is a former Reuters reporter and has served as a visiting journalist at the University of British Columbia. His next book is Once a Bitcoin Miner: Scandal and Turmoil in the Cryptocurrency Wild West.