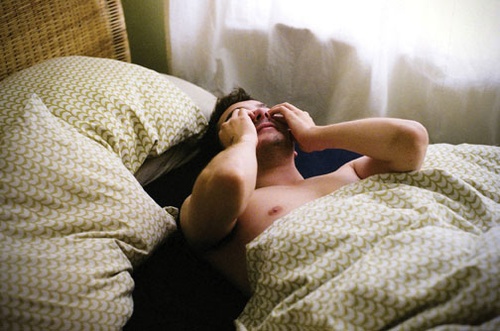 One Morning
Excerpted from the novel Réussir son hypermodernité et sauver le reste de sa vie en 25 étapes faciles by Nicolas Langelier. Translation by Jessica Horstmann.
Photograph by Arden Wray.
One day, inevitably, you will have had enough.
You'll decide that you've seen enough death(s) around you and that it's time to do something before it's too late. The whirlwind of the recent days, weeks, months—years, even, maybe—will have left you confused and disoriented, haunted by a perpetual unease, the feeling that all of this—your daily routine, your young, dynamic and so-very-modern lifestyle, all this noise around you, everywhere, always, this constant interactivity with all of humanity and no one in particular, all that money coming into your life and disappearing just as fast, all those waves passing through walls and organs, all those brilliant lights, those shiny lures, those electric impulses in your gadgets, your neurons, your closed eyelids—the feeling that all of this is leading nowhere, or to places you don't want to go ...