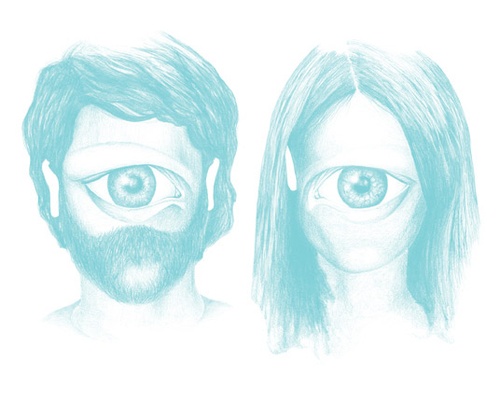 That Which is Foreign
Kim Thúy and Pascal Janovjak met at a hotel in Monaco. They talked over breakfast. She went back to Montreal. He returned to Ramallah. But they continued their conversation. Translation by Melissa Bull.
Art by David Cristobal.
KIM OCTOBER 4 11:17
You call me Kim, the way everyone does. But my name is Thúy. For a long time, I envied French girls the power to use their spouse's name like a new skin, a new page, a new face, whereas I had to shorten my name to make it faceless. Fair. Or, rather, unfair.
Dany Laferrière wrote that the colonizer's job is to make the colonized feel ashamed of themselves. This statement perhaps explains our fascination with whites. Vietnamese people will say of a girl: she's as pretty as a white girl. And so, in an effort to extend ourselves toward the Occident, we un-slit our eyes to create palpebral folds, eyelids doubled with fine incisions. The proud scars take less than two weeks to form. They illustrate the classic love/hate sentiment victims feel for their ...