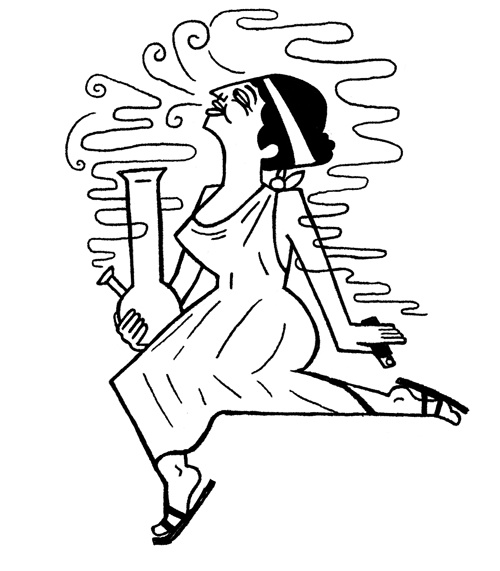 Illustration by Graeme Zirk.
Ovid, Metamorphoses XIV, 223-319
1.
I came to next to the guesthouse, 
Alex handing me a copy 
of Modern Man as we locked
on the first nude we'd ever 
seen. The pages stuttered: 
identical bodies distinguished 
by setting, pose, the fingers 
of boys whorled in Circe's 
ink-smeared anatomy—
sacred heart, vasculature—
Alex and I transfixed, 
sitting stock-still as she bled out. 
2.
Without clothes we were different. 
Offset at the waist, Circe's skin 
fixed in laminate, cuffed, cold, 
more animal than our classmates 
standing ten-fingered and ten-
toed like unwanted dogs. They 
crouched, cannibals masking 
the stoop with pictures of women 
who resembled Saints
we were told could save us
as we turned towards new idols.
Their hair crowning like waterfalls.
3. 
I asked: let the sun burn my eyes, 
let it burn my back. If change 
were to come, it would come 
unnoticed, reddening my sight 
as smoke filled the ...