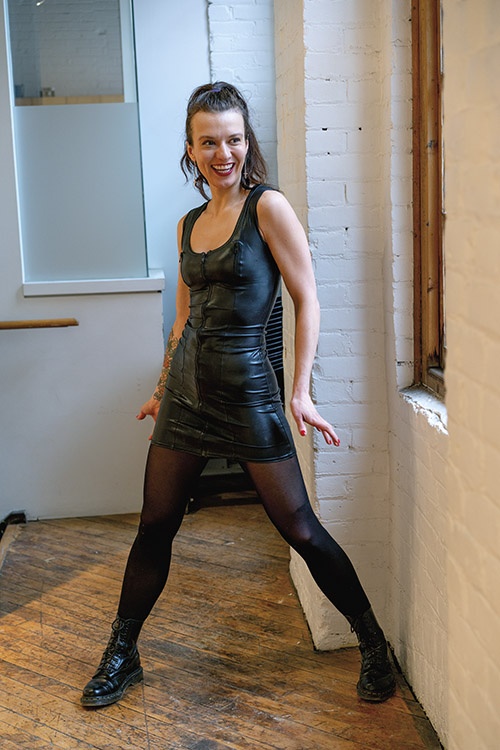 Bob, Ontario
New fiction from Jowita Bydlowska.
I follow the tall girl following the guy downstairs. Her white ponytail swishes gently as she trots after him. He's a big guy in a white hoodie with gold letters on the back, spelling something in Arabic.
She must be an idiot—she just right out went up to him, and I heard him go, "You alone?" 
I could tell this wasn't going to be good. She was indeed alone.
The whole place thumps. Downstairs, where the bathrooms are, it thumps less but the walls shake just the same. The silver eyeball drawn on the men's bathroom door shakes, too. 
I swing the door open and there it is, the guy pinning the girl against the wall in one of the stalls. "Come on, just hold it in your hand," he says, all sulky. If this wasn't a delicate situation I would laugh.
"Dude, put it ...