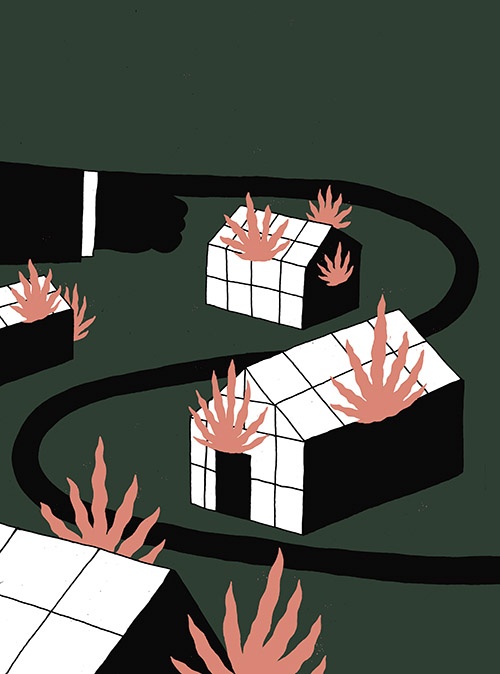 Illustration by Julien Posture.
Growing Pains
A tangled mess of cannabis laws is hanging Canadians out to dry and even endangering lives.
Early one morning in the summer of 2017, Eleanor Yu stepped outside her Montreal home to check her mail. As usual, the suburban street was quiet. Neighbours led their dogs down tree-lined roads before walking their children to school—that was the only traffic at that hour. Together with her two adult children, Yu owns another house just a short walk away, a duplex she was renting to two families. 
As she sorted through her mail that day, one letter in particular caught her eye. The hydro bill for the rental units, where she covers the cost of utilities, had skyrocketed to five times the normal rate.
She brought it up with the downstairs tenants, and they immediately offered to pay the difference. It was a generous offer, but Yu was worried that it might be a malfunctioning heater, so she made an appointment with her electrician just in case ...