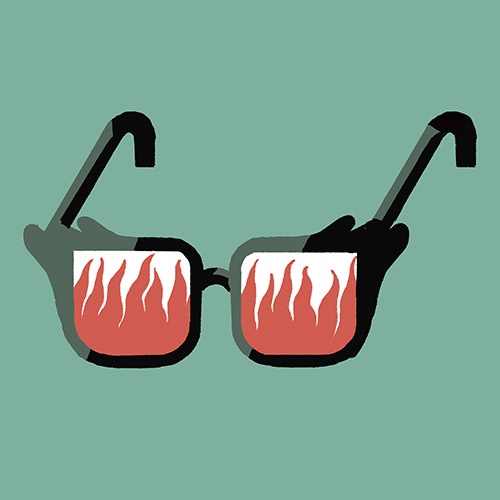 Illustration by Julien Posture.
Harm's Way
With the rise of "dark tourism," it's never been so popular to go off the beaten track.
Near sunset on a Friday, Johnny Ward laid his eyes on land for the first time in days. Earlier that week, in February 2017, Ward had arranged to hitch a ride. He would travel across the rich blue waters at the mouth of the Gulf of Aden, off the Horn of Africa, on a wooden fishing boat modified to haul eight thousand bags of cement mix. 
Yahya, a local fixer in the Omani port city of Salalah—about 150 kilometres east of the Oman-Yemen border—had set it up. The ship's destination was Socotra, a Yemeni island roughly five hundred kilometres away, noted for its distinctive biodiversity and isolated location. 
Despite being a relatively peaceful area, the airspace around Socotra was a designated no-fly zone, along with the sky above Yemen's war-torn mainland. The only way in or out of the island was by sea. Ward and Yahya ...