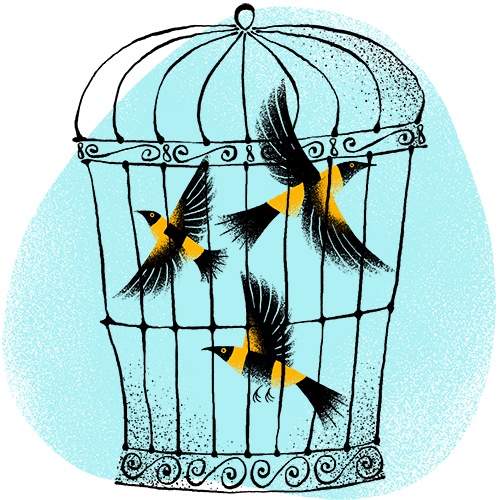 Illustration by Alexander McAskill.
Right of Passage
Sympathetic rhetoric, tightening borders—Jane Gatensby reveals Canada's hypocrisy on Venezuela.
By his late teens, Juan was already a veteran of Venezuela's protest movement. He was used to riding through the crowds on his motorbike with packs of friends, chanting for an end to Nicolás Maduro's Socialist regime. He was used, too, to clashes with the police. 
Like many who opposed the government, he was middle class, spared from the worst privations of Venezuela's economic crisis—for example, he never went hungry. But he knew that those who were worst off were also the ones least able to speak out. They depended on subsidies controlled by the state. "People need to talk," he says. He felt that he was "fighting for people who can't fight." 
With his bike, he sometimes ferried people from protests to the hospital when they got hurt, and took food, water and medical supplies to marchers. But this put his own life in ...