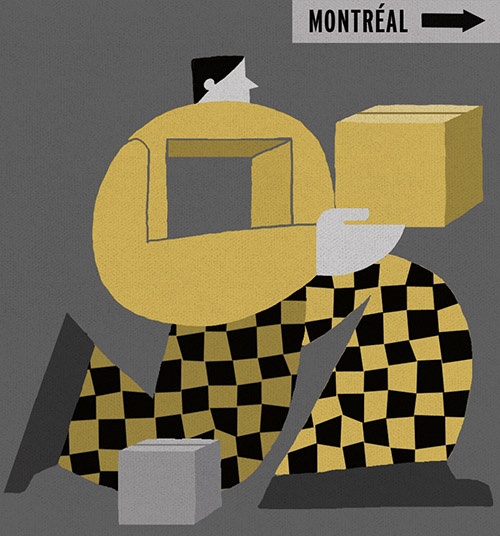 Illustration by Boris Biberdzic.
Filling the Void
A pesky meme keeps saying Montreal's overhyped. Is it right?
I came of age in a city known for being the best place on earth to get deliriously drunk in cowboy gear for ten days every July. As a teenager, I took my lunches in the art room of a grey, prisonesque high school where it was against the rules to—God forbid—display art on the walls. I'd put on the 500 Days of Summer soundtrack, baiting for a kindred spirit. 
As you could imagine, it was a big deal to people like me when Calgary's first Urban Outfitters opened. My best friend got a job there; in fact, hip kids from across the city flocked to that little corner of Chinook Mall. 
And then, a couple of years later, a not-insignificant number of those employees up and moved to Montreal, my best friend included. I had moved east too and was halfway through my undergraduate degree ...