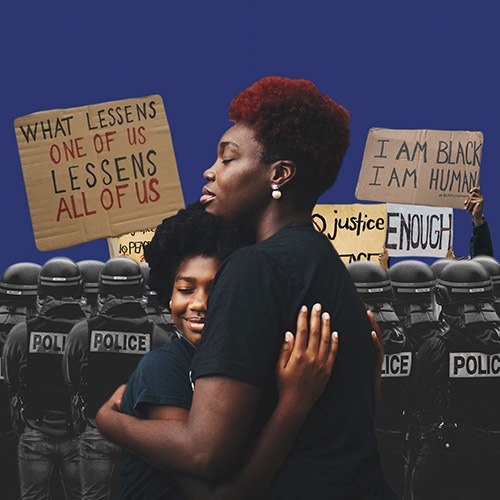 Call to Witness
Steph Wong Ken took to the streets this summer to declare that Black Lives Matter. But at home, she learned, listening was just as important.
At around 2AM, several nights a week, my father finishes cleaning the bakery he co-owns with my mother and drives through Calgary streets to the inner-city home where they've lived for eighteen years. Some nights there is barely anyone else on the road, the result of urban sprawl and a dead downtown. Some nights a police officer follows him silently for twenty minutes, only pulling away once my father makes the cautious signal to turn into the alleyway to his home. 
When my father first told my family about this, last summer, he did so calmly at the dinner table, like he was telling us about a stranger who accosted him on the street and occupied a few minutes of his free time. My eyes widened as he spoke, visualizing the gun in the police officer's holster and, most of all, my father's aloneness as he drove ...