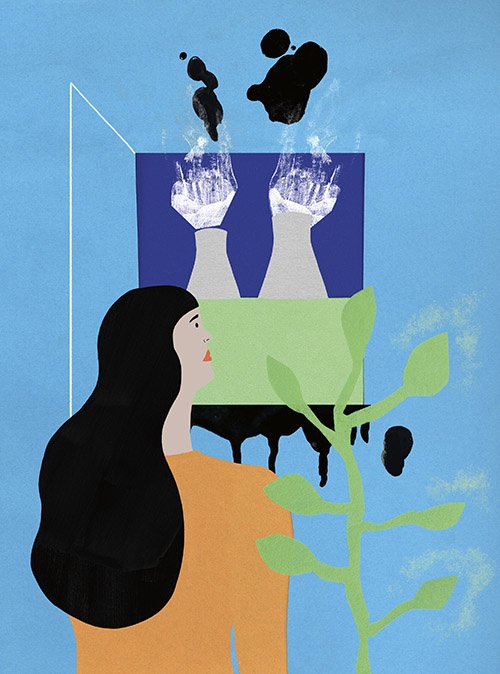 Illustration by Franziska Barczyk.
Oil People
New fiction from David Huebert.
They are in the attic among the relics when Marc makes the offer. The birds gaze down in their dead-eyed hundreds; the cage of the hoop skirt ruffles on its stand. Jade always takes guests up here their first time—the attic teetering with bankers boxes, crates of journals, flaccid hardcovers, blasted drill bits, crude daguerreotypes. Out the window squats the red-bricked museum building. Beyond it the ersatz fields, the jerker lines swaying, the engine churning in the pumphouse. If it were night they would see the glowing plants, thirty clicks away in Sarnia. If it were night they'd see flares.
I've done it five times, Marc says, squaring his shoulders. Done it. He wiggles. Marc is eleven, two full years older, but it is not his age that makes her wonder, nor the downy dark hair rashed around his lips. It's his sloe-eyed confidence, the tease ...