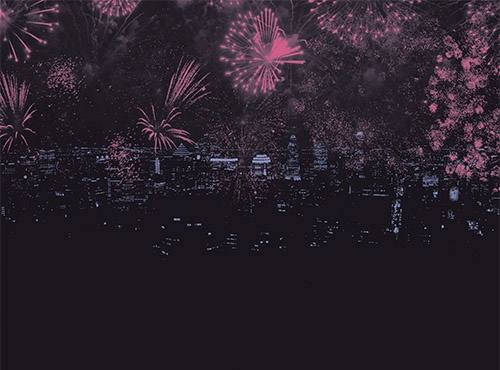 Past Curfew
Letter from Montreal
The way people make mistakes—unconscious missteps of the tongue, Freudian slips and misattributions—is a fascinating trap door into the way they really feel. So it was revealing to me this summer, when, conjuring up a memory from May 28, 2021—the night that Montreal's months-long curfew was finally lifted—I referred to it as New Year's Eve. 

Of course, there were similarities: the fireworks ­spider-webbing the sky, the drinks with friends, the atmosphere, which, if not quite "anything goes" was at least "a few more things go." And, of course, the big communal countdown. 
There was also the fact that for a week or so afterwards it was common to swap stories with friends about what you'd done that fateful night: who you'd been with and how late, finally, you'd crawled into bed. The fact that the countdown—what to call such an ...