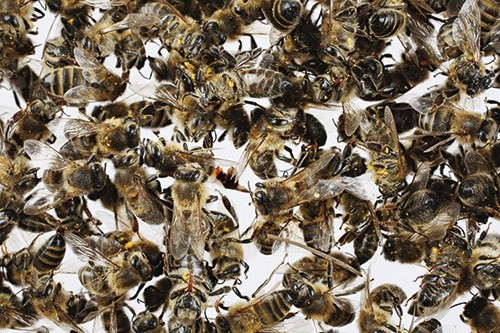 Up The Hill To The Hives
Walking up the hill I was thinking about what it was that made living with me unbearable. My wife, when she left the apartment we shared in the city, could not seem to tell me in any way I could understand. Up the hill, along a path I had worn over weeks of making the same trip, past naked stalks of rhubarb and the sleeping bodies of beetles, I walked, wondering about my habits and my choices. I weighed the events of my past and considered the sum of my life, but I found no truer insight than before. The day was clear and signless, the only disturbance a flock of geese passing noiselessly overhead. Up the hill I could hear the sound of the hives at work.

People told me, when I first arrived with my supplies at the house I had rented, that it was the wrong season ...