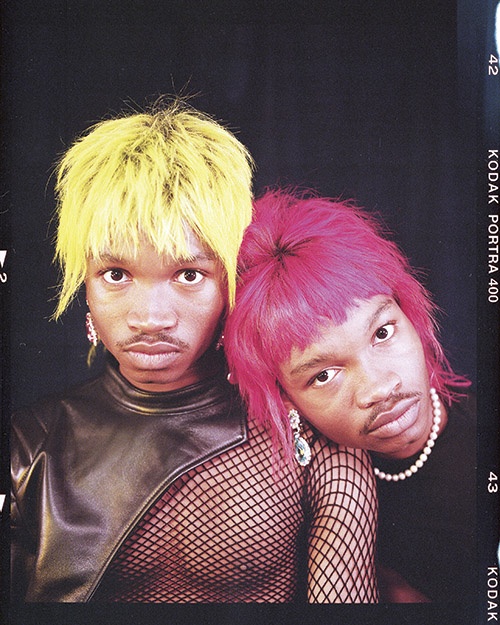 Images courtesy of the artist and the Art Gallery of Ontario.
Out of Many
Sharine Taylor reviews photographer Jorian Charlton's first solo exhibition.
For many Black people, the archive can be a hostile site. As Black feminist thinker Saidiya Hartman writes in her essay "Venus in Two Acts," archives are limited in their ability to document Black life. Despite there being almost no firsthand account of Black women's journeys through the trans-Atlantic slave trade, the untenable violence inflicted on their bodies is present in archival texts. 

Tina Campt, another Black feminist thinker and a theorist of visual culture and contemporary arts, has suggested a way to approach this gap: pay attention to images. Campt's research explores how we might listen deeply to photographs to engage with historically ignored subjects and members of the Black diaspora. Her academic work shares their stories to expand upon the ways we know and understand Black life. 
Toronto-based photographer Jorian Charlton is building on this work of restoring and reimagining how Black life is portrayed. She ...