Pop Montreal 2010: Maisy's Picks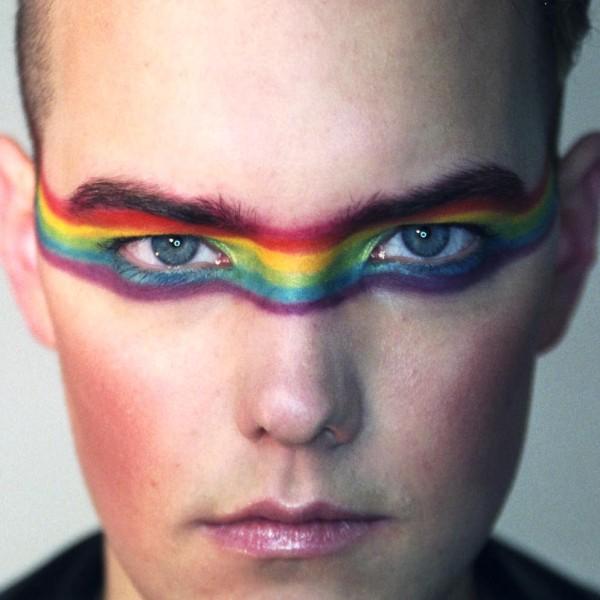 Diamond Rings plays at Cabaret Juste Pour Rire on Thursday, September 30.
There is always too much to do at Pop Montreal. You can't go to everything you want to see and wind up depressed by what you're missing; you forgo work, relationships and other distractions in the mad race from venue to venue. Here are a few things I'm excited about. There are many, many more things to also be excited about.
Thursday, September 30
Liars, 11:00 p.m.
Women, 10:00 p.m.
Le National
$18
Bear in Heaven, 11:59 p.m.
Twin Sister, 11:00 p.m.
Grounders, 9:00 p.m.
Sala Rossa
$15
Arbutus/Weird Canada Showcase:
Silly Kissers, 11:59 p.m.
Grimes, 11:20 p.m.
Pop Winds, 10:40 p.m.
Blue Hawaii, 10:00 p.m.
Rialto
$5
Secret City/Upper Class Showcase:
Diamond Rings, 11:00 p.m.
Miracle Fortress, 10:00 p.m.
Cabaret Juste Pour Rire
$15
Mice Parade, 10:15
Divan Orange
$13
Holy Fuck, 2:00 a.m.
Indian Jewelry, 1:00 a.m.
Espace Réunion
$15
Published/Self-Published
Yves Laroche Galerie d'Art
Friday, October 1
Black Feelings, 4:00 p.m.
Lief Vollebekk, 2:00 p.m.
Divan Orange
Free
The xx, 9:30 p.m.
Warpaint, 8:45 p.m.
Place des Arts
$20-$30
Les Savy Fav, 1:00 a.m.
Pat Jordache, 12:15 a.m.
Espace Réunion
$20
Saturday, October 2
Everything Outta Sight:
The Luyas and more, 8:00 p.m. and 11:00 p.m.
Red Bird
$12
Xiu Xiu, 10:00 p.m.
Braids, 9:00 p.m.
Valleys, 8:00 p.m.
Ukrainian Federation
$15
Charlotte Cornfield, 10:00 p.m.
James Irwin, 9:00 p.m.
Cagibi
Out Of This Spark Showcase:
The D'Urbervilles, 12:30 a.m.
Forest City Lovers, 10:40 p.m.
Divan Orange
$8/$10
Sunday, October 3
Within Which All Things Exist and Move, 3:00 p.m.
Art45
Mogwai: Burning, 6:00 p.m.
Ukrainian Federation
$8/$10
Gobble Gobble, 1:00 a.m.
Espace Réunion
$15
Related on maisonneuve.org:
—Pop Montreal: Interview With Patricia Boushel
—Will Steep Fines Kill the Plateau's Nightlife?
—Interview With Pat Jordache
Subscribe — Follow Maisy on Twitter — Like Maisy on Facebook