Thumbing the scales in Sherbrooke: Quebec's messy history with election-tampering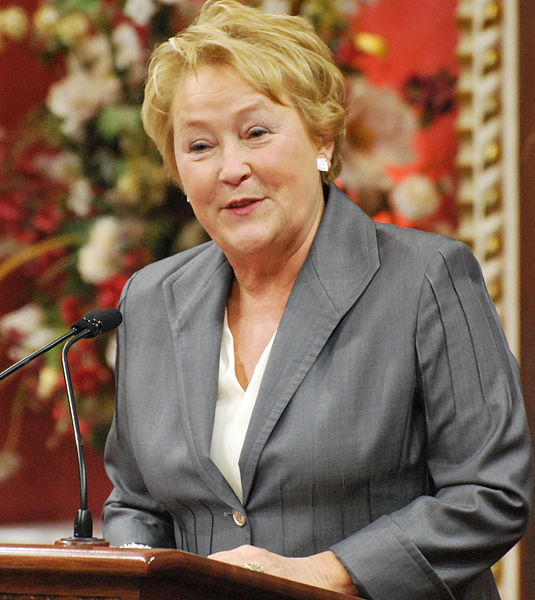 The conspiracy to steal the Quebec election was nice while it lasted. 
As dreamed up by the Parti Quebecois, this federalist scheme involved hundreds of McGill and Concordia university students from outside Quebec registering—illegitimately—to vote. As evidence, the PQ claimed that voter registrations had spiked in some Montreal ridings, but it did not take long for the chief electoral officer to say that no, actually, that wasn't happening at all.
It's unusual for a party to trip over its own shoelaces so spectacularly, and while others have noted that the unjustified attack stems from the party's "siege mentality," it also comes from a page in the party's playbook that dates back to the 1995 referendum.
The party focused its fire this time on Montreal, but fear-mongering about electoral fraud is a familiar tune to the people of Saint-François, a riding about 150 kilometres east.
On April 8, 1998, the Parti Québécois bought ad space in the Sherbrooke Record to name and shame more than fifty students from Bishop's University in nearby Lennoxville, who were facing charges of illegally voting in the 1995 referendum.
The ad—which the Record didn't run, waiting instead for its lawyers to scrutinize it—claimed that the accused were part of "an electoral fraud conspiracy": out-of-province students who had not lived in Québec long enough to claim it as their domicile. (During voter registration at Bishop's, there had been "a misunderstanding concerning the notion of domicile," which remains murky nineteen years later.)
This allegation of conspiracy did not appear out of thin air. With such a close count, there were immediate accusations from each side of illegitimate attempts by the other side to thumb the scales. As Jacques Parizeau delivered his infamous "money and the ethnic vote" speech, a member of the local "Yes" committee was telling the Montreal Gazette that more than one hundred Bishop's students had broken the law. The paper noted that he made the allegations "with a smile as three beefy bodyguards looked on, arms folded across their chest." 
Not satisfied with such a small conspiracy, the PQ broadened its scope in a complaint with the chief electoral officer, claiming that 380 students—not an insignificant number at a school with an enrolment of 1,911 at the time—had voted illegally. (The 380 included Robert Ghiz, who, as premier of Prince Edward Island, now attends Council of the Federation meetings alongside Pauline Marois. He did not end up facing charges.) 
Charges against fifty-eight of the students were announced in June 1996, along with a host of other election law violations by both the pro- and anti-sovereignty camps. Twenty-nine deputy returning officers were charged with rejecting valid "No" ballots, and two PQ officials were charged with having told them to do so.
The charges against the "Yes" side were dropped in 2000, when the chief electoral officer gave up hope on securing convictions, but the students did not get off so easily. Fifty-four (or fifty-one; news reports differ) were convicted; as of 2007, Le Devoir reported, less than half of them had paid the $500 fine. 
That the charges against the PQ were dropped, and that an inquiry by the Directeur général des elections found no evidence of a plot on either side, did not stop either camp from crying "conspiracy." In 1998, then-Liberal leader Jean Charest called the timing of a provincial election suspicious, and said he was justified in doing so because of the rejected ballots in 1995. When the chief electoral officer dropped charges against the PQ officials, a Liberal MNA named Thomas Mulcair called the decision "absolutely insane." A few months earlier, PQ Bernard Landry told reporters that the sovereigntists might actually have won the referendum, if it hadn't been for those meddling kids.
"You should also know very well that in some areas of Quebec, many electors were not entitled to vote, especially in the Sherbrooke area. At Bishop's University alone, many, many students voted without the right," he said. 
There may be a sliver of a grain of something that vaguely resembles truth in what Landry said, but Marois and her cohort don't even have fifty-four convictions to point to this time. As they discovered this week, the old playbook doesn't work with the new facts.