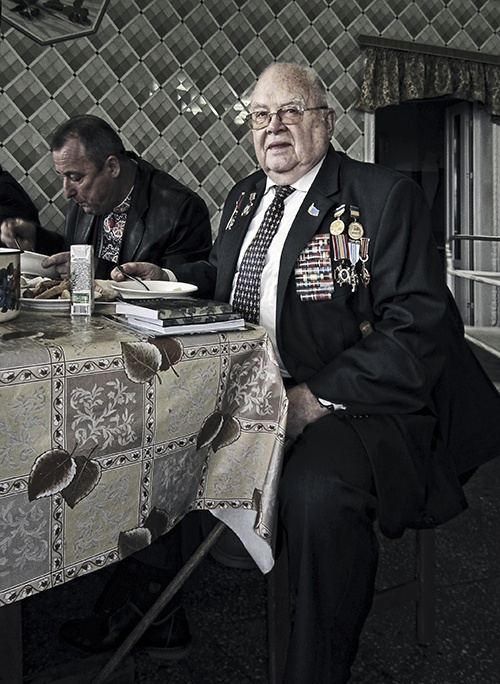 Photograph by Chris Scott.
Nuclear Fallout
Thousands of Ukrainians sacrificed their health during the Chernobyl disaster cleanup. Chris Scott investigates how recent budget cuts have decimated the pensions they were promised.
ON MAY DAY, 2014, Kiev was a study in contrasts. It was more than two months after Ukraine's mass protests under the Maidan banner pushed Russian-aligned president and suspected kleptocrat Viktor Yanukovych from office. The coalition of citizens who had united under the broad goals of ending government corruption and pursuing ties with Western Europe had dissolved into a mess of competing factions. The city's main square was still checkered by a warren of fenced-in protest camps as the militants resisted overtures from the new government to dislodge them. Nearby, militiamen conducted traffic checks and a wall of bricks blocked a main arterial road. During the daytime, at their mothers' urging, kids of six or seven scrambled atop abandoned armoured police vehicles to have their pictures taken, while shoppers sauntered by vigilantes in cast-off army fatigues bearing clubs.
In a large green army tent propped up in a ...