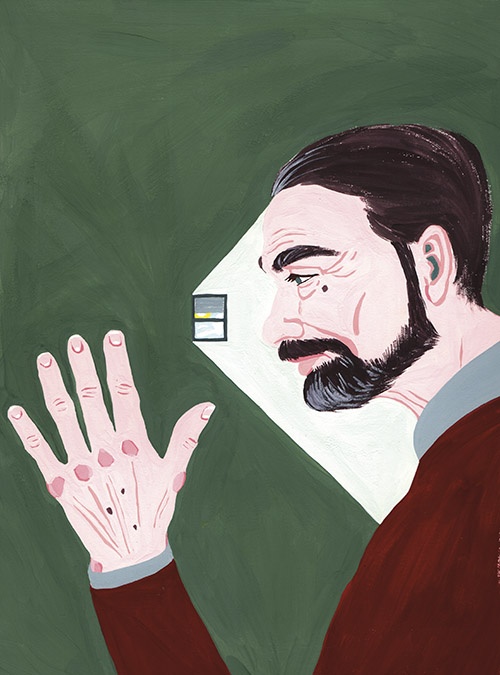 Art by Caitlin McGuire.
Behind Closed Doors
Everyone needs fresh air, but Canadian psychiatric patients can go years without stepping outside.
At 7:15 AM, I'd tap my ID badge against a keypad and step onto the general ward of the inpatient psychiatry service, careful that the door locked behind me. Looping the lanyard around my neck, I would wade into a smell of damp toast and disinfectant. The nursing station was a plexiglass pod at the centre of three units of varying degrees of security, each separated by another set of locked doors. In the early morning, before the hallway lights came on and the flurry of shift change began, the nursing station glowed like an aquarium. 

There was one elderly man who, for the three months he spent in the downtown Toronto hospital where I worked, followed the same routine. Each morning, he woke with the urgency of a person late for a very important meeting. On the security screen we'd see his slight frame dart about ...