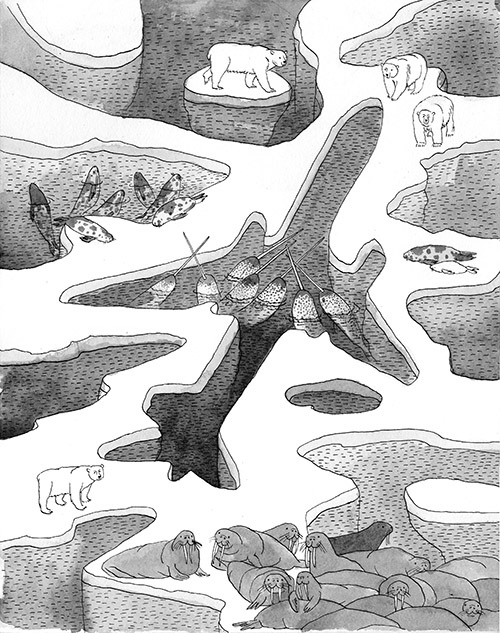 Awkward Cause
It's hard to live low-carbon, especially when you feel like you're the only one. Kate Black meets a Calgary misfit who keeps trying to fit in.
I can see Nestar Russell for nearly a minute before his Wi-Fi cuts out. He carries his laptop onto his couch and wraps a blanket around his shoulders as we begin talking on Skype.
It's February. On his side of the screen, in Calgary, it's minus 18 degrees and snowing. I assume he must keep his heat turned way down. It would fit what I already know about him: that he hasn't been in an airplane since 2006, that he doesn't take elevators and climbs nine flights of stairs to his office at the University of Calgary several times a day. He's vegan, though that part should have been obvious already.
"I feel like I could be doing more," he says self-deprecatingly. He has a quiet and dry sense of humour—the kind that's probably necessary for survival when you're acutely aware of ...