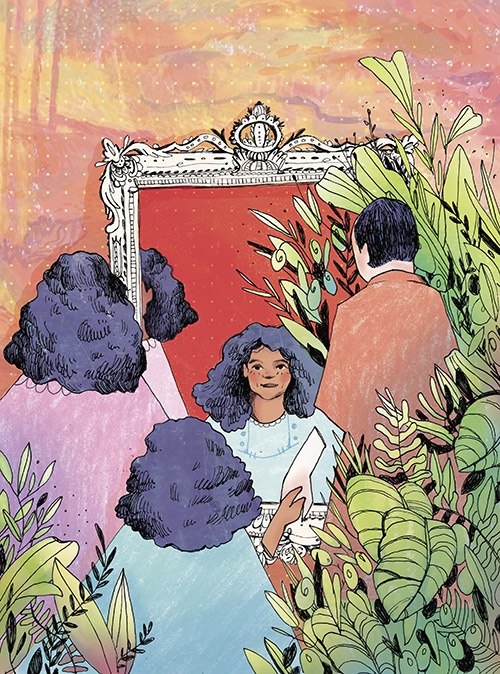 Illustration by Isabella Fassler.
Broken Up
These days people love the idea of interracial marriages, Natalie Harmsen writes, but that's different from trying to make one work.
It was the second week of university. The second week since I'd packed up all my faded jeans and beat-up sneakers, since I'd moved into a shoebox of a dorm room with a complete stranger. Despite the close quarters, I was ecstatic to be in residence. I cheerfully ignored the dingy peeling walls in burnt orange and navy blue, and disregarded the grungy carpet. 
The day I had moved in, I was so eager to be on the cusp of freedom that I forgot to hug my parents goodbye. So when my dad came for a visit fourteen days later, to fix my printer and check up on me, I didn't think anything of it. 
But he'd been acting strangely the minute he arrived, armed with a new ink cartridge. The air was sticky because the windows in the building didn't open. The sizzling glass ...