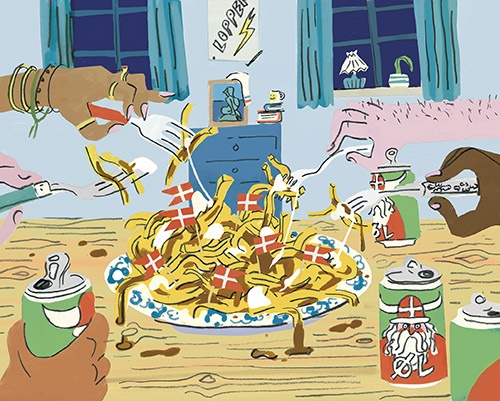 Cold Comfort
The craze for "hygge" comes from a dark place, writes Luc Rinaldi, and he's not talking about Denmark in winter.
When I was twenty-one, I spent five months studying journalism in Denmark. Ask me why I picked Denmark and I'll break into a breathless spiel: progressive social values, free universal healthcare, impressive income equality. Press me and I'll admit I knew none of that when I picked Denmark; I just wanted some decent bike lanes.
I came to learn what really makes the little Scandinavian nation special by living there. Yes, Danes pay higher taxes than almost any other country—for most people, around half their income—but they seem to feel it's worth it. The UN regularly ranks them the happiest people on earth.
One thing I've never mentioned while heaping praise on Denmark is hygge (pronounced "hyoo-gah"), a Danish concept that translates loosely to "coziness." That's because I never heard the word while I was there. I learned what it was the same ...