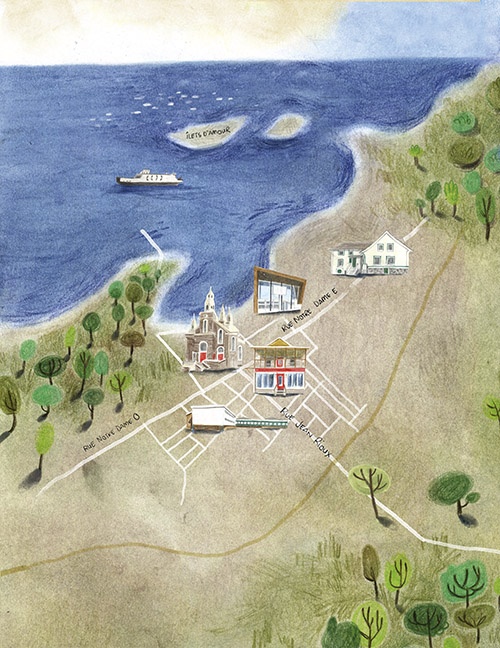 Illustration by Amelie Dubois.
Tout le Monde en Parle
Jasmine Irwin went to rural Quebec for adult summer camp and learned that French immersion is not for the weak.
It was bizarre that the cloud was raining only on me. It was an unseasonably warm, clear day for Trois-Pistoles, a town in northeastern Quebec whose spring is typified by a damp, misty cold that rolls in off the banks of the St. Lawrence river. I was cycling back to town, having decided to take advantage of the sunny weather after class and before I was expected for dinner. 
At eighteen years old, my participation in this five-week-long French immersion program represented the longest time I had ever lived outside of my hometown, my first foray into adult independence. Something as simple as going for a bike ride on a whim, without telling anyone where I was, felt illicit and almost Kerouac-ian: like, hey man, sometimes a girl's gots to ramble. 
Yet even as the sunlight still glinted off the river beside me, there it formed: a small, dark ...