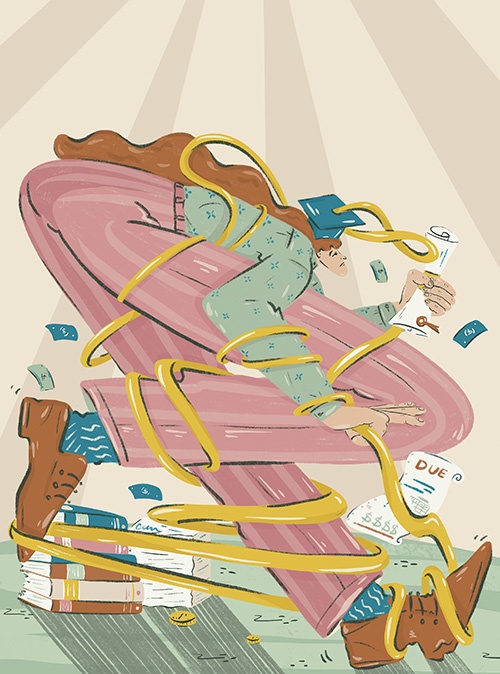 Illustrations by Rialda Dizdarevic
Debt Trap
For many students, taking out loans is a rite of passage. It's just not clear what's waiting for them on the other side.
I met Noël Patten on the first day of music school. "What do you play?" I asked her. Piano, she said. Me too. We kept finding each other in our other university classes: theory, history, musicianship. I slopped around in baggy sweatshirts, flannels and jeans. It was 1996 after all. Patten always seemed more professional, almost like she was ready for a performance at any moment. 

As we moved through our degrees, neither of us wanted to perform, though. We hid in the back rows of our classes, took notes, called each other at 2 AM the night before an essay was due. I promised I'd try to break her fingers with a hammer the day before our piano juries if she'd do the same for me. 
We lifted weights at lunchtime in the University of Calgary rec centre and bought pizza buns for $1.25 after. We ...