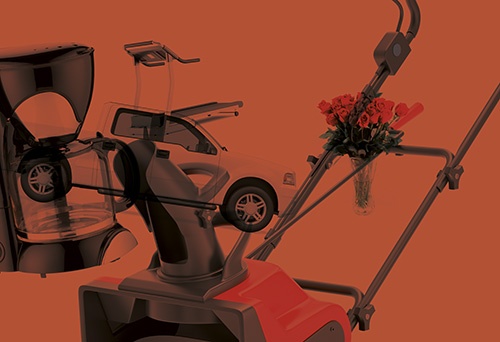 Sally doesn't own a pasta maker
She owns a house. 

But the Newfoundland men who occasionally lean against her kitchen counter make her feel insufficient about her coffee maker, which is cheap and black and plastic. She does not confess that it was purchased to replace a red bodum with a cracked lip. She does not recount how every cup of coffee for her initial six months of house-poor singledom had been spilled upon the counter. She could confide that the last sleepy spill splashed hot coffee on her naked feet after a restless night of Advil-induced tossing. 
Night-time cold medications remind Sally of being young and on drugs. She sends messages to friends in case she strokes out in the night. She worries her dad will bury her in a non-biodegradable casket even though she has begged repeatedly to be cremated. Sally had lain womb-like, enveloped in pillows, imagining the frilly varnished box he would ...