The Balance Between Excess and Deficiency in Nothing Looks Familiar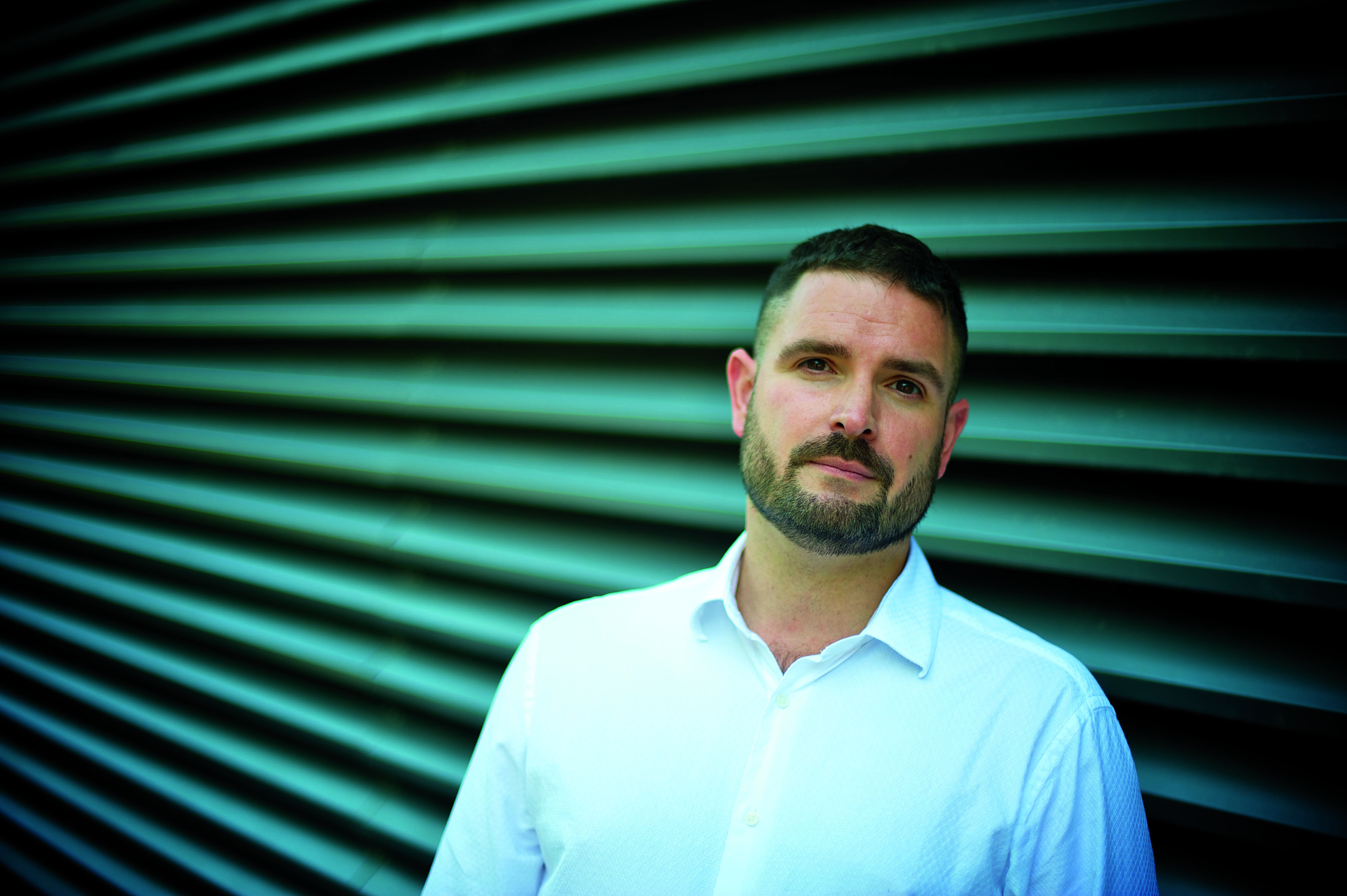 It is temping to call Nothing Looks Familiar "edgy." After all, the roster of characters in Shawn Syms's debut collection of stories does include an abusive father who blackmails his prepubescent son into stealing panties, a human rights consultant who dresses as a baby, and a drug-addicted mother who teaches her children to forge cheques. And yes, the marginal usually appears edgy if you look at it from a comfortable distance. Yet Syms, who also works as a freelance journalist specializing in issues such as drug use and sex work, refuses to treat his characters as spectacles to be gawked at from afar. Instead, he get close, and sympathetically works on observing and documenting their lives. 
The first story in the collection, "On the Line," encompasses a day in the life of a small-town slaughterhouse worker after she drunkenly hooks up with a married Sudanese colleague. The following piece, "Four Pills," covers the day of a sexually confused and nearly homeless drug addict as he and his dealer friend steal an old woman's purse so that they can buy crack.
The stories in Nothing Looks Familiar are simply structured. They progress stepwise, act by act, thought by thought, almost like a check list. The story about the cheque-forging mother begins, "I'm going to take the kids away from all of this for good. Tomorrow. But for now, just get through tonight." Step 1? Check. Step 2? Check. At their worst, Syms's stories feel pre-determined. At their best, they feel at once surprising and inevitable. 
Tying the stories together is the larger theme of queer desire. The characters have the need to attract, seduce and transform identities. Syms writes about desire the same way he structures his stories: incrementally. Take, for example, the fantasy that the young artist-protagonist of "Taking Creative License" has while Internet-perusing "the singer from her favourite band":
The object of her obsession is gay. And in her own reverie, slender, blonde Jenna is more to his liking. She's a muscular older man with a thick black beard and calm dark eyes. Her flimsy yellow baby T is instead a plaid flannel work shirt, filled out by testosterone and marked with sweat. Her second-hand cargo pants from Value Village are instead some kind of uniform—a janitor, a streetcar driver, a night watchman. Her thin wrists and forearms are thick and strong, corrugated with a dense patch-work of salt-and-pepper curls. Her voice is deep as a cave, and the natural opiate of her masculine embrace could soothe an emotional young man, ease gentle sobs to quiet.
In these passages, Syms shares much in common with Trevor Corkum, another Canadian fiction writer who's invested in non-heteronormative desire. In "Esperanza," published in Joyland, Corkum sympathetically portrays a young biological male who fantasizes about having his mother help him dress as a woman. 
But Syms (and Corkum) shouldn't be pigeonholed. As writer and critic Megan Stielstra has noted, Syms's "range is incredible." At the launch of Nothing Looks Familiar, Syms revealed that he writes about queer characters in a broad sense of that word. For him, "queer" encompasses all kinds of characters who don't fit in; queer more or less means misfit. The result is a range of characters who are linked together due to their differences, not their similarities.
What Syms achieves in his collection is something like Aristotle's "golden mean" between excess and deficiency. He doesn't other his characters by holding them at a distance. Nor does he erase their differences by pulling them so close that they all look the same. Rather, Syms shows what's human about each particular person without violently lumping them into some idea of the universal or the human condition. 
Follow Gavin Tomson on Twitter @GavinTomson.