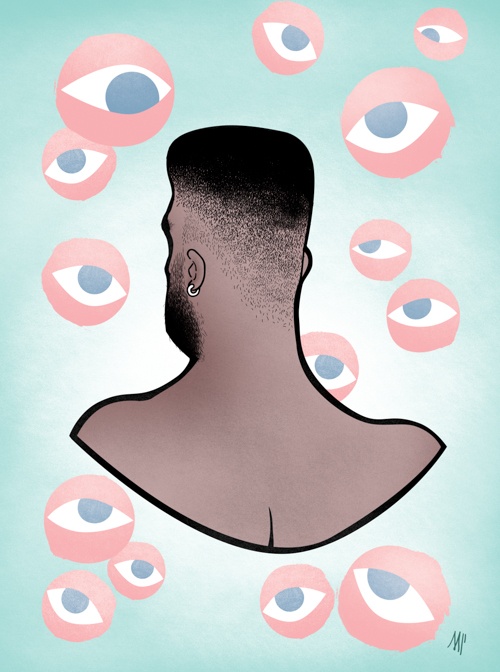 Illustration by Mauricio Naranjo.
It Takes the Village
Straight tourists and gawkers are flocking to Montreal's LGBTQ neighbourhood, while the queer community disperses for new haunts. Tim Forster on the double-edged sword of mainstream acceptance.
It's a Wednesday night at Cabaret Mado,a well-known venue for drag shows in Montreal, and a crowd has gathered to fundraise for a student society at a nearby university. The bar looks like an appropriately campy setting, even from the outside, where a large plastic sculpture of Mado, the cabaret's eponymous drag queen, falls backwards from her perch on the venue's sign. Mado has regularly been voted one of Montreal's tackiest personalities in a local alt-monthly, and the sculpture explains why: the plastic Mado sports purple hair, six-inch stilettos, a large bejewelled ring, a silky-satin dress, pearl necklace and eyeliner aplenty. 
Walk inside and the bargain glitz continues. A disco ball and strobe shower the room in sparking light, and spotlights bathe everything in a pink hue. Without the lights, Cabaret Mado could pass as a dive bar that occasionally hosts a Led Zeppelin ...