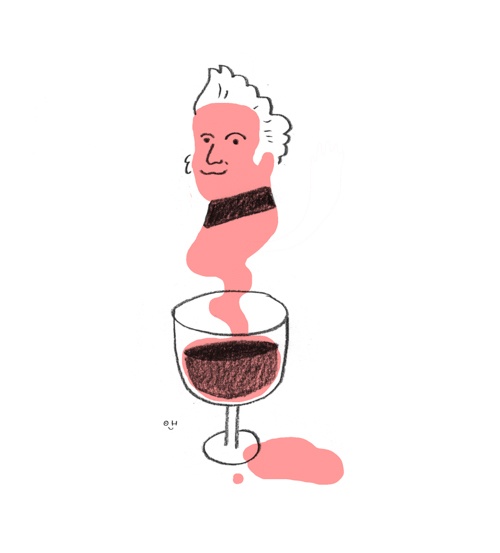 Illustration by Ohara Hale
A Site for Soirées
440 Bonsecours is home to Louis-Joseph Papineau's ghost—and a weekly dinner party.
"To a place where you would have never met otherwise," said Emory, raising his glass. Around the table, twelve of us joined the host's toast as a chef on his day off from Maison Publique emerged from the kitchen with a plate of steaming cauliflower.
I joined Emory and eleven other early-twenties diners for a new Monday night tradition. Though we were a typical collection of students and young graduates, we were not in a typical Mile-End student apartment—no collection of beer bottles, no ashtray full of cigarette butts. Rather, it featured antique furniture and a long, dark oak table, which, admittedly, has been used to play beer pong. We all made an effort to dress a little more chic than usual, as if rising to meet the spirit of the house.
440 Bonsecours Street is in the heart of Old Montreal. Save for a tiny plaque, nothing ...