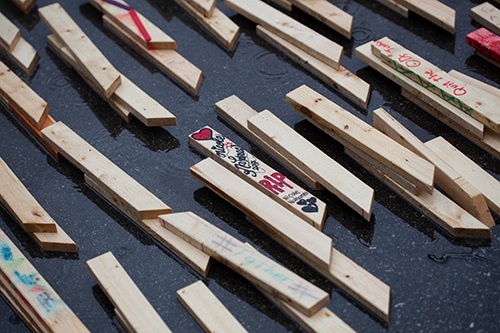 Photographs by Galen Exo.
How to Heal
As fatal overdoses skyrocket in BC, Jackie Wong revisits lessons from the province's HIV/AIDS crisis.
It was 1993 and Monty O'Toole was living at the Silver & Avalon, a single-room occupancy hotel on Pender Street just west of Vancouver's Chinatown. He was in his late thirties and had moved to the west coast after being released from the Kingston Penitentiary, where he'd served time in maximum-security for aggravated assault. He was addicted to cocaine and heroin and would continue to be, on and off, for more than a decade.

O'Toole was born in Ontario; at fourteen, he started living on his own. He started out in New York City and then hitchhiked across the country to Los Angeles at fifteen. He robbed people and hurt people. He was raped in New York City and kidnapped in LA.  "Monsters are made, they're created. They're not born," he says. "We're all born children." People tell him he's lived a ...