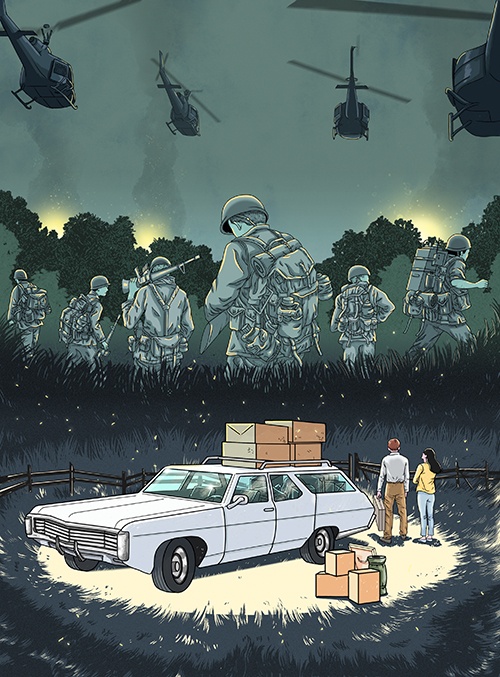 Illustrations by Glenn Harvey.
Last-Generation Americans
Fifty years after the Vietnam War, Anders Morley talks to draft dodgers about their legacy in Canada.
Early in February of 1969, five York University students entered the United States at separate points along the Ontario border, then turned promptly around to return home. Each of the five identified himself as William John Heintzelman at Canadian immigration and presented documentation validating this stated identity.
The real Heintzelman was a deserter, on unauthorized leave from the United States Air Force. His impostors sought entry to Canada as landed immigrants, a simple procedure at the time, for which they had the requisite offer of employment. All five young men successfully impersonated the American but were refused entry when they could not offer proof of military discharge. In at least two cases, the students were handed over to US immigration officials, who had been informed of their rejection by telephone.
The experiment furnished definitive proof of what Toronto Star journalist Ron Haggart and anti-draft activist Bill Spira had been ...