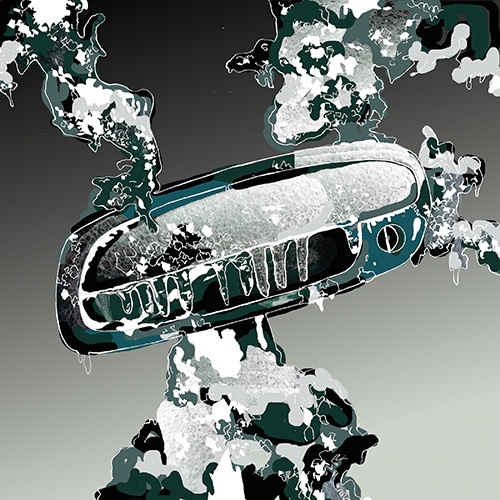 Illustration by Charlotte Guay WIlliams.
Stormy Weather
How Toronto's severe 2013 ice storm heralds worse things to come.
On December 20, 2013, a freezing curtain of rain and mist descended on the city of Toronto. Overnight, every outdoor surface—roads, sidewalks, cars, windows—was coated with a layer of ice up to three inches thick, making the world look like a mystical dimension of crystal and frost.
Massive tree branches bent and snapped under the strain, collapsing onto power lines and parked cars. Hydro poles tilted and power lines sagged under the weight of ice, disrupting connections across the system. Over the next few days, six hundred thousand people lost power. Some wouldn't see the lights come on again until after Christmas; one unlucky family would end up waiting until the New Year.
Toronto-based singer-songwriter Lindsay Czitron remembers the storm clearly, as it occurred on the night of her twenty-second birthday party. While her party plans went off without a hitch, the next day was a different ...