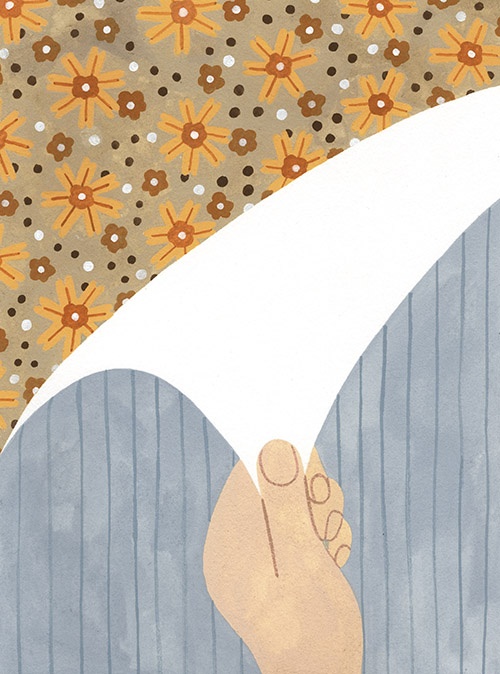 Illustration by Lily Snowden-Fine
The Men in Apartment 4C
When Isaac Würmann's relationship began to crumble, he started seeking out examples of queer love elsewhere. It turns out, he didn't have to look far.
The summer I moved in with my first serious boyfriend, he transformed the sunroom adjoining our bedroom into a studio for me to write. He painted the room white, built a shelf into one of the walls and hung a lamp from the ceiling. I moved my small desk into the room, next to the window, so I could watch the courtyard below.
Our apartment was on the top floor of the building. From the sunroom, I could see everyone who came and left through the front gate and gaze into the windows of most of the apartments that formed the U-shaped block. I became enchanted by the rhythms of the space, and I often thought about the hundreds of people who had moved through it before me.
Built in Winnipeg in 1912, the Pasadena Apartments loom over the corner of Hugo Street North and McMillan Avenue, just south of ...