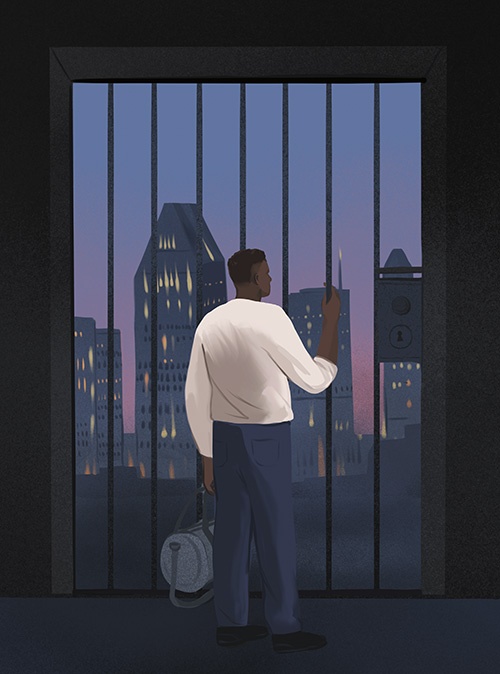 Illustrations by Nicole Xu
A Life in Limbo
Applying for permanent residency on humanitarian and compassionate grounds is a last resort for migrants in Canada. Christopher Chanco explores a convoluted system.
Mamadou Batchily first laid eyes on his partner Diallo in Diéma, a small town in southwest Mali. For months, Batchily would travel from the village where he was raised, about an hour's walk away, to go see her at the restaurant where she worked. Their meetings always happened in secret. Diallo was one of few Christians in a predominantly Islamic country. While Diallo's parents welcomed Batchily warmly, his own family didn't approve of the growing romance between them. 

Batchily belongs to the Soninke tribe, one of over a dozen ethnolinguistic groups scattered across Mali, Mauritania, Senegal, and other West African states. The Soninke gradually abandoned Indigenous practices in the eleventh century, converting by and large to Islam. In Batchily's community, one must remain both Soninke and Muslim from cradle to grave. 
Defying cultural and familial expectations, Batchily married Diallo about a decade ago. "Not only did ...