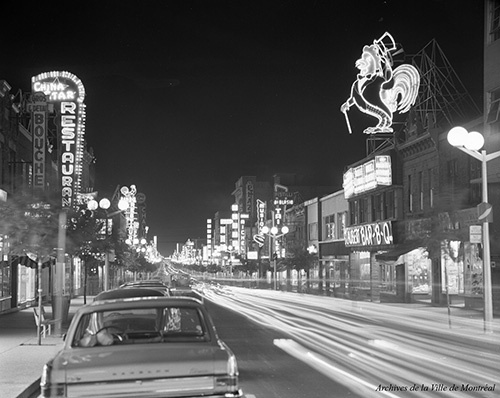 The Plaza
Letter from Montreal
My first memories of Montreal's Plaza St-Hubert are as weird, liminal and hazy as the commercial strip itself. I first trekked to the plaz (as I like to call it) in 2015 to attend a queer dance party. I recall strolling drunkenly along the four-block strip, past anime stores, wig shops and retailers advertising $50 prom dresses. My destination was Bar Le Félix, a short-lived club that tried to capture the cachet of Berlin nightlife by having two shirtless bouncers in animal masks confiscate everyone's phone at the door. 
Past that point, the night comes to me in fragments: a room inside the venue that was completely empty save for a blowup mattress on the floor; a single-stall bathroom with a large window right next to the toilet; my friend making out with a man inexplicably dressed in a full cowboy outfit. 
I do remember this though: I ...