Maisy's Most-Read Stories of 2014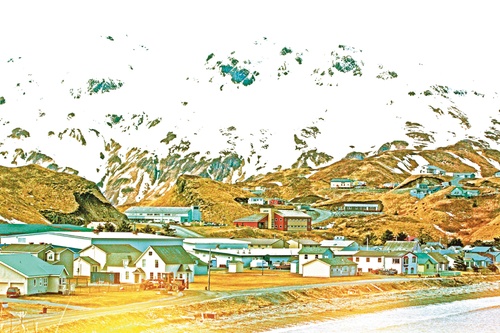 Our sixth-annual round-up of the most-read pieces posted on the Maisy site. Here are 2014's top reads. 
1. "The Forgotten Internment" by Eva Holland, Issue 51. 
When World War II threatened a remote chain of islands off the Alaskan coast, the indigenous Aleut people were displaced from their homes. Holland interviewed the remaining survivors and combed historical archives to tell the story of a near-forgotten tragedy. The piece was picked up by Longreads, Longform, the Alaskan Dispatch and more. 
2. "Jian Ghomeshi's Poison Pen" by Carly Lewis, Oct. 31, maisonneuve.org
After the story broke about the former radio host's abusive behaviour, he posted a lengthy note on his Facebook page. Lewis combed through it with marketing experts to illustrate how Ghomeshi's missive was a carefully-constructed PR move rooted in abuse culture. 
3. "Life Sentence" by Nicholas Cameron, Issue 53. 
Now more than ever, people are recovering from life-threatening illnesses. But survival is never simple. Cameron's cover story was chosen as a Longreads pick of the week earlier in December. 

4. "Nunavut's Nursing Crisis" by Ann Silversides, Issue 52. 
The life expectancy in Canada's newest territory is a decade lower than the rest of the country, and those most essential to providing front-line health care are in short supply. 

5. "Alt Lit: A Eulogy" by Guillaume Morissette, Oct. 30, maisonneuve.org
The demise of an online literary movement shows why it's so important for creative communities to be able to discuss abuse.

6. "The Impossibility of the Young-Girl" by Kira Josefsson, Jan. 10, maisonneuve.org
On Hilton Als, Tiqqun and the lost children of consumerism. 
7. "Amidst the Smoke and Steam" by Graeme Bayliss, Issue 50. 
Men hugely outnumber women in the kitchens of high-end restaurants and the imbalance is a recipe for abuse. Bayliss' feature was nominated for a National Magazine Award. 

8. "An Excerpt from New Tab" by Guillaume Morissette, April 16, maisonneuve.org
From the Montreal-based writer's first novel, which came out that month. 
9. "Cheddargate" by Justin Ling, Issue 52. 
Canadian dairy is one of the most formidable forces in Ottawa. How did our lactose overlords get so powerful? 

10. "Klondike Creative Class" by Tim Falconer, Issue 50. 
The gold rush is long gone, but a new generation of artists is stoking the myth of the Yukon. Falconer's piece about Dawson City was nominated for a National Magazine Award.