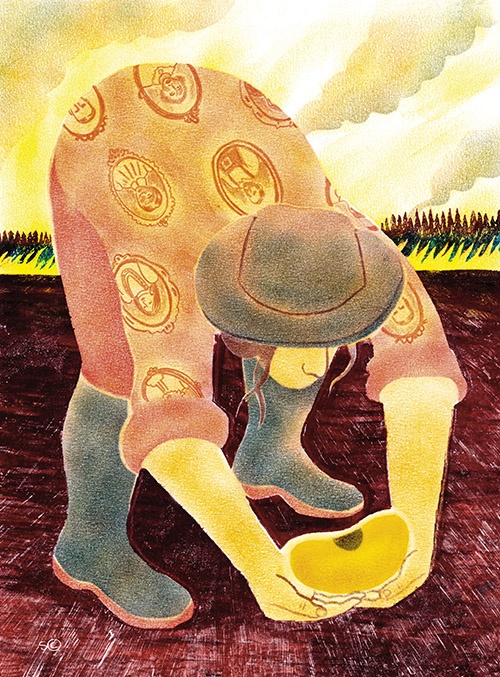 Saving Seeds
As climate change threatens global food security, Ruth Kamnitzer explains how seeds of the past are safeguarding food for the future.
When Gilberte Doelle's grandmother got married in Cap-Pelé, New Brunswick in the early 1900s, she brought a purebred Holstein cow and two cups of Caribee beans in her dowry. "I remember when my grandmother was angry at my grandfather she used to say to him, 'you only married me for the cow,''' Doelle says. The cow may have been the big-ticket item, but the beans became a legacy that lasted. 

Three quarters of an inch round, cream-coloured with yellow eye, typically baked for breakfast and served with eggs or porridge, they've long been a family staple. Doelle recalls her grandmother telling stories as they shelled the beans together and eating them with her family through the long Maritime winters. Eventually, the Caribee beans were passed down to Doelle. She now cultivates them on Wild Rose Farm, in Digby County, Nova Scotia, alongside other heirloom varieties. 
Like her grandmother ...